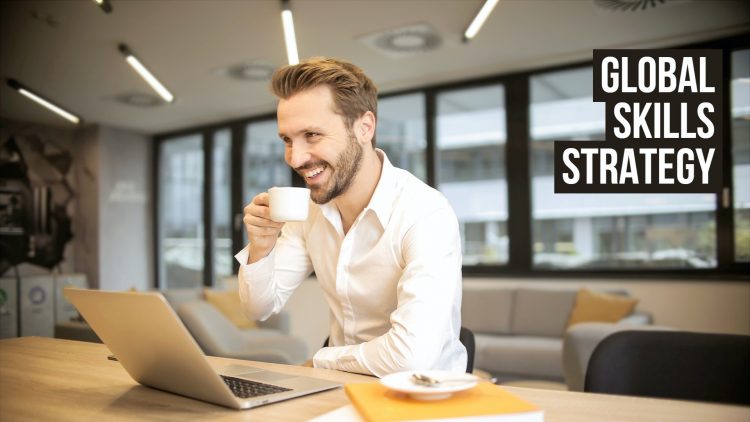 A faster processing time for work permit applications: Global Skills Strategy
Many employers in Canada are having trouble finding enough qualified workers to fill available jobs. To help employers find these highly skilled workers faster, Canada introduced the Global Skills Strategy (GSS). This strategy features faster application processing times (2 weeks), work permit exemptions and enhanced customer service. Of course, interested candidates must meet all other eligibility and admissibility requirements. If they don't submit the required documents, they will not get the 2-week processing time.
Let's explore the eligibility requirements for the Global Skills Strategy (GSS).
Workers exempt from LMIA
Labour Market Impact Assessment (LMIA)-exempt workers could qualify for the 2-week processing of their work permit application if they meet the following requirements
Please note that starting November 16, 2022, NOC 2016 skill type 0 will be updated to NOC 2021 TEER 0. Also, NOC skill level A will be updated to TEER 1. Therefore, you must use the NOC 2021 levels on any job offer submitted on or after November 16, 2022.
In addition, International Experience Canada applicants are not eligible for 2-week processing.
Workers who require an LMIA
Workers who require an LMIA could qualify for 2-week processing if they meet all of the following requirements:
Applicants who have spouses and dependants
Workers' spouse or common-law partner and dependent children are also eligible for 2-week processing of applications. However, this only apply to applications for:
Spouses, common-law partners and dependent children must submit a complete application and apply at the same time as the worker.
Next steps for workers who qualify
If the worker meets the requirements mentioned above, he/she and their family members must do the following:
Be mindful of the realities
In reality, IRCC may not process all Global Skills Strategy work-permit applications in two-week. Any of the following reasons could result in delays:
Also, be aware that processing times for GSS applications continue to be affected by
It will probably take more than 2 weeks to process your GSS application.
Let us help!
Please fill out the following form for two-week processing if you need help with a work permit application. However, if you have specific questions, book a consultation session with Al Parsai. You may alternatively fill out our free assessment form for other immigration options.
Would you please fill out our free assessment form if you wish to visit or move to Canada? We will review it for free, but we will contact you only if we find an opportunity for you. Alternatively, you may book a consultation session. Consultation sessions are not free, but you will receive formal immigration advice from a licensed practitioner.
Al ParsaiAl Parsai, LLM, MA, RCIC-IRB
Regulated Canadian Immigration Consultant
Adjunct Professor – Queen's University – Faculty of Law
Ashton College Instructor – Immigration Consulting
Author – 88 Tips on Immigration to Canada
Fill our Free Canada Immigration Assessment Form in your language!
Disclaimer:
This article provides information of a general nature only. Considering the fluid nature of the immigration world, it may no longer be current. Of course, the item does not give legal advice. Therefore, do not rely on it as legal advice or immigration advice. Consequently, no one could hold us accountable for the content of these articles. Of course, if you have specific legal questions, you must consult a lawyer. Alternatively, if you are looking for immigration advice, book an appointment.
The characters and places in the articles:
All the characters and locations in the articles are fictional, unless otherwise clearly stated. Therefore, any resemblance in names, dates, and places is coincidental.
Important Notes:
For our official addresses, trust this website only. We currently do not have offices outside Canada. Therefore, anyone who claims to be our agent is committing fraud. Also, note that we do not issue any work permits or study permits or similar documents. The government of Canada has the sole authority to issue such material.