Can a person hold two work permits in Canada?
Rafiq is a Bahraini citizen who holds an employer-based work permit in Canada. He recently married an international student. Therefore, Rafiq qualifies to apply for an open work permit as well. However, he wonders if a person could hold two work permits in Canada.
Why holding a work permit is essential?
Before discussing the concept of two work permits, let's explain the importance of having such a document. Some foreign nationals may work in Canada without a permit. However, most must hold a work permit to work in our country. We may divide work permits into the following groups.
Employer-based work permits:
As you can imagine, an employer-based work permit limits you to a specific employer. If the employer has multiple locations, branches, or franchises, the permit usually allows you to work for only one. Open work permits do not limit you to a specific employer. However, they may still contain several constraints, such as the nature of the job or its location.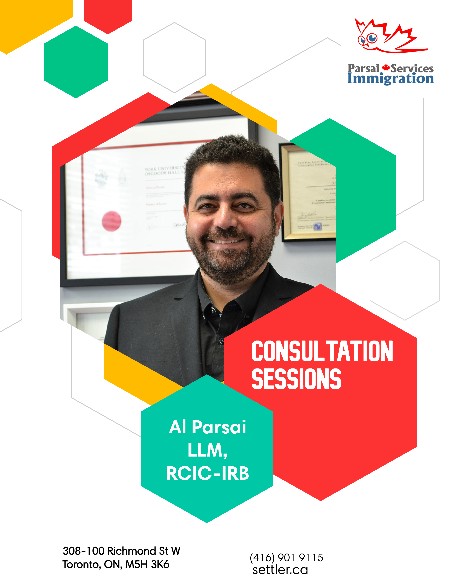 Why do people consider having two work permits?
Holding two work permits rarely happens, but here are some examples. Of course, this list does not cover all scenarios:
You have an employer-based work permit. However, you also intend to start and work for your own business.
An open work permit allows you to work for an employer. Nonetheless, if you receive an IMP employer-based work permit, you could receive a job offer after one year from the same employer and enhance your CRS score for Express Entry.
You are not happy with your current employer. Therefore, you apply for a new work permit with another employer. Interestingly, you receive the new work permit before the expiry of the old work permit.
As a vulnerable worker, you receive an open work permit. However, your old work permit is still valid.
Can two work permits co-exist?
Yes, you may have two or more work permits simultaneously. I have another article that explains the reasons for losing a work permit in detail. However, having multiple work permits is not one of them. Consequently, if you receive a new work permit, the old one remains active to its expiry date or if another reason arises (e.g., the employer appears on the Government's non-compliant list). Remember that one could even have three or more work permits, albeit the chances are slim.
Let's say your work permit #1 expires in November, and you receive work permit #2 in August. You'll then have two work permits between August and November. Moreover, you may request an extension of work permit #1 and keep both work permits active for longer. The final say in approving a work permit is by an IRCC officer (or in case of application at a port of entry by a CBSA officer).
Let us help!
Applying for two work permits is a delicate matter. Please consider booking a consultation session with me before making such a decision. For immigration complexities, fill out the following form. You may also fill out our assessment form to express your interest in moving to Canada.
Would you please fill out our free assessment form if you wish to visit or move to Canada? We will review it for free, but we will contact you only if we find an opportunity for you. Alternatively, you may book a consultation session. Consultation sessions are not free, but you will receive formal immigration advice from a licensed practitioner.
Al ParsaiAl Parsai, LLM, MA, RCIC-IRB
Regulated Canadian Immigration Consultant
Adjunct Professor – Queen's University – Faculty of Law
Ashton College Instructor – Immigration Consulting
Author – 88 Tips on Immigration to Canada
Fill our Free Canada Immigration Assessment Form in your language!
Disclaimer:
This article provides information of a general nature only. Considering the fluid nature of the immigration world, it may no longer be current. Of course, the item does not give legal advice. Therefore, do not rely on it as legal advice or immigration advice. Consequently, no one could hold us accountable for the content of these articles. Of course, if you have specific legal questions, you must consult a lawyer. Alternatively, if you are looking for immigration advice, book an appointment.
The characters and places in the articles:
All the characters and locations in the articles are fictional, unless otherwise clearly stated. Therefore, any resemblance in names, dates, and places is coincidental.
Important Notes:
For our official addresses, trust this website only. We currently do not have offices outside Canada. Therefore, anyone who claims to be our agent is committing fraud. Also, note that we do not issue any work permits or study permits or similar documents. The government of Canada has the sole authority to issue such material.