Canada passport holders can now enter 186 destinations
According to the Henley Passport Index 2023, Canada is currently the eighth-ranked most powerful passport in the world. Moreover, Canada passport holders can enter a total of 186 destinations, either without a visa, through a visa on arrival, or via an eTA.
The Henley Passport Index is one the most authoritative ranking of all the world's passports. The firm has been regularly monitoring the world's most travel-friendly passports since 2006. Moreover, its index is based on data from the International Air Transport Association (IATA). It includes 199 passports and 227 travel destinations. Let's explore this ranking!
Please note this research process is ongoing throughout the year. The information provided in this article reflects the Henley Passport Index ranking on January 19, 2023.
The most powerful passports in the world
The following ranking of a passport is based on the total number of destinations that the holder can access visa-free.
| | | |
| --- | --- | --- |
| Rank | Passport | Visa-free score |
| 1 | Japan, Singapore | 193 |
| 2 | South Korea | 192 |
| 3 | Germany, Spain | 191 |
| 4 | Finland, Italy, Luxembourg | 190 |
| 5 | Austria, Denmark, Netherlands, Sweden | 189 |
| 6 | France, Ireland, Portugal United Kingdom | 188 |
| 7 | Belgium, Czech Republic, New Zealand, Norway, Switzerland, United States | 187 |
| 8 | Australia, Canada, Greece, Malta | 186 |
| 9 | Hungary, Poland | 185 |
| 10 | Lithuania, Slovakia | 184 |
The top-ranking Japanese passport gives visa-free access to 193 destinations (85% of the world). By contrast, at the bottom of the ranking was the Afghanistan passport. It provides visa-free access to only 12% of the world and less than 1% of global economic output.
Canada's Historial Ranking
It is important to mention that for some months, in 2022, Canada ranked 7th in most powerful passports of the world.
Canada: free access destinations
Oceania
Middle East
Europe
Caribbean
Asia
Americas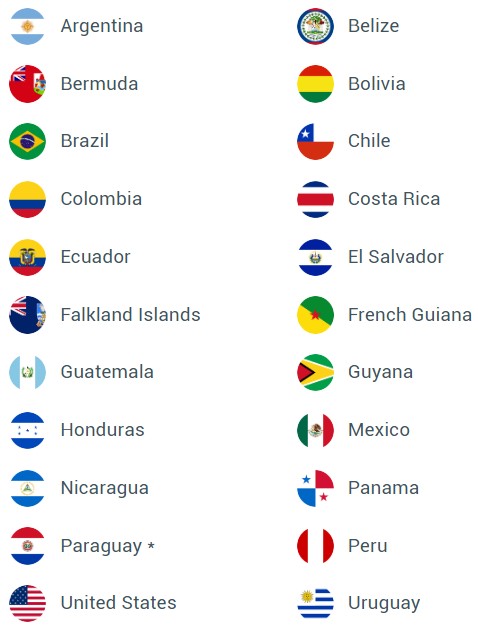 Africa
Note: *visa on arrival, **eTA. Source: Henley Global
How to get a Canadian passport?
Generally speaking, you only qualify for a passport if you are a Canadian Citizen. However, convention refugees and protected persons in Canada may be eligible for a Travel Document. You can read more about this in the following article:
Let us help!
If you wish to apply for a passport, you do not need to hire a consultant. However, if you have other questions about immigration to Canada, please fill out the following form. Alternatively, you may book a consultation session. For other immigration and visa options, please fill out our free assessment form.
Fill our Free Canada Immigration Assessment Form in your language!
Disclaimer:
This article provides information of a general nature only. Considering the fluid nature of the immigration world, it may no longer be current. Of course, the item does not give legal advice. Therefore, do not rely on it as legal advice or immigration advice. Consequently, no one could hold us accountable for the content of these articles. Of course, if you have specific legal questions, you must consult a lawyer. Alternatively, if you are looking for immigration advice, book an appointment.
The characters and places in the articles:
All the characters and locations in the articles are fictional, unless otherwise clearly stated. Therefore, any resemblance in names, dates, and places is coincidental.
Important Notes:
For our official addresses, trust this website only. We currently do not have offices outside Canada. Therefore, anyone who claims to be our agent is committing fraud. Also, note that we do not issue any work permits or study permits or similar documents. The government of Canada has the sole authority to issue such material.