Foreign record suspensions and Canadian admissibility
Fiona, an Irish citizen, has always dreamed of living in Canada. She's particularly excited about a job opportunity in Vancouver and is gathering all the required documents for her Canadian work permit application. However, one concern keeps nagging at her: her "Spent Convictions" from Ireland, a form of foreign record suspension. Irish law has cleared Fiona's convictions. Still, she's unsure about Canadian immigration rules. She wonders if her foreign record suspension will affect her Canadian admissibility. She also considers steps to tackle potential issues.
Understanding Record Suspensions in Canada
A record suspension in Canada means despite a criminal record, it won't appear on a person's police certificate. Of course, a record suspension is not the same as an acquittal. In other words, the person still has a record, but the authorities seal that record to reflect their rehabilitation. If you are not familiar with this concept, please consider reading my other article on this subject:
Foreign record suspensions
Other countries offer similar remedies to those who believe they are rehabilitated. Here are some examples. However, remember that this list is not a legal guideline. I have prepared it for information only. Moreover, I show the common current phrases and past phrases used in each jurisdiction.
United States
Current: They widely use Expungement and Certificates of Rehabilitation. However, you may also encounter these terms at the State level.

Certificate of Relief from Disabilities
Certificate of Good Conduct
Expunction
Order of Non-Disclosure
Sealing of Record
Limited Access Order
Set-aside
Record Restriction
Certificate of Relief
Criminal Record Sealing

Past: They used other terms like "setting aside a conviction" or "annulment of conviction." Some states continue to use these older terms depending on the legal process.
United Kingdom
Current: Spent Convictions and Sealing of Records are common.
Past: King's/Queen's Pardon
Australia
Current: Spent Convictions is the prevalent term.
Past: Good Behaviour Bond and Discharge
New Zealand
Current: Clean Slate is the standard term since the Clean Slate Act 2004.
Past: Before the Act, individual expungement requests were the norm.
Ireland
Current: Spent Convictions are governed by the Spent Convictions Act.
Past: The Presidential Pardon was a rare but long-standing procedure.
South Africa
Current: Expungement of a Criminal Record is the current term.
Past: They used various terms during the Apartheid era, such as Indemnity.
India
Current: Expungement is the standard term.
Past: No widely recognized past terms.
China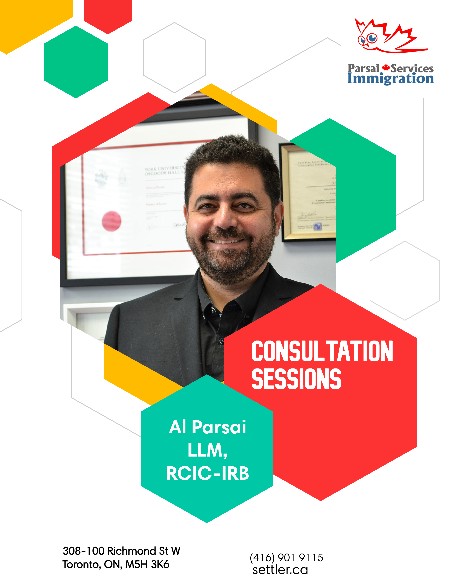 Current: Criminal Rehabilitation (刑事痊愈) is the common term.
Past: No commonly known past terms.
The Philippines
Current: Expungement and Judicial Clemency are common.
Past: No commonly known past terms.
Mexico
Current: Cancellation of Criminal Records (Cancelación de Antecedentes Penales) is the formal term.
Past: No widely recognized past terms.
Pakistan
Current: Removal of Disqualification is the common term.
Past: No commonly known past terms.
Iran
Current: Removal of Convictions (حذف سوابق)
Past: Judicial Pardon (عفو قضایی)
Nigeria
Current: Expungement is the standard term.
Past: No widely recognized past terms.
Syria
Current: Rehabilitation of Criminal Record (تأهيل السجل الجنائي) is the term used.
Past: No commonly known past terms.
Afghanistan
Current: Criminal Rehabilitation (تصحیح جرم)
Past: No commonly known past terms.
Criminal inadmissibility in Canada
A criminal history in other countries could affect a person's admissibility to Canada. However, you sometimes can resolve the inadmissibility issue because you are deemed rehabilitated. Alternatively, you could apply for rehabilitation in certain circumstances. The following articles explain these concepts in detail.
Rehabilitation means you are not inadmissible to Canada despite a previous conviction or charges elsewhere.
Is a foreign record suspension the same as rehabilitation?
The simple answer to this question is no. A foreign criminal offence could make a person inadmissible to Canada even if they receive a record suspension or its equivalent in their jurisdiction. However, clearing your record could help you in your rehabilitation or TRP applications. Especially, receiving a record suspension from a jurisdiction with a similar legal system and values to Canada is very helpful. You must understand that resolving inadmissibility is complicated, and cannot see it in black or white. However, any indication of rehabilitation could assist.
A foreign record suspension means my police certificate is clean. Do I still need to report my criminal history?
A criminal history is a material fact for every immigration decision-maker. Hiding it is perceived as misrepresentation. Therefore, you should refrain from not disclosing your history. You act in good faith if you disclose the criminal history despite a suspension of foreign records. Consequently, the officers will likely look at your application favourably. However, if you hide the information and they find out, you could face a five-year ban from Canada. In extreme cases, you may even face criminal charges in Canada because of misrepresentation.
Let us help!
Despite their criminal history, I have helped many people move to Canada. Please book a consultation session with me for official advice or fill out the following form. Remember that I am not a criminal lawyer but rather a seasoned, Regulated Canadian Immigration Consultant.
Would you please fill out our free assessment form if you wish to visit or move to Canada? We will review it for free, but we will contact you only if we find an opportunity for you. Alternatively, you may book a consultation session. Consultation sessions are not free, but you will receive formal immigration advice from a licensed practitioner.
Al ParsaiAl Parsai, LLM, MA, RCIC-IRB
Regulated Canadian Immigration Consultant
Adjunct Professor – Queen's University – Faculty of Law
Ashton College Instructor – Immigration Consulting
Author – 88 Tips on Immigration to Canada
Fill our Free Canada Immigration Assessment Form in your language!
Disclaimer:
This article provides information of a general nature only. Considering the fluid nature of the immigration world, it may no longer be current. Of course, the item does not give legal advice. Therefore, do not rely on it as legal advice or immigration advice. Consequently, no one could hold us accountable for the content of these articles. Of course, if you have specific legal questions, you must consult a lawyer. Alternatively, if you are looking for immigration advice, book an appointment.
The characters and places in the articles:
All the characters and locations in the articles are fictional, unless otherwise clearly stated. Therefore, any resemblance in names, dates, and places is coincidental.
Important Notes:
For our official addresses, trust this website only. We currently do not have offices outside Canada. Therefore, anyone who claims to be our agent is committing fraud. Also, note that we do not issue any work permits or study permits or similar documents. The government of Canada has the sole authority to issue such material.