Can I travel to Canada with my work permit, study permit, or visitor record?
In this article, let's answer this question: Can I travel to Canada with my work permit, study permit, or visitor record? Of course, I have to explain some basic concepts first.
This article does not apply to Canadian citizens or permanent residents of Canada. The focus is on foreign nationals only.
The requirements to travel to Canada.
Unless you are visa-exempt, you need a TRV to travel to Canada. However, the nature of a TRV could vary. For example, you could travel to work, study, do business, or visit your family or friends. If IRCC approves you, they attach a counterfoil (paper sticker) to your passport. Depending on the nature of the trip, a category code appears on the counterfoil. Of course, the code explains the purpose of the visit. I have another article that explains these codes.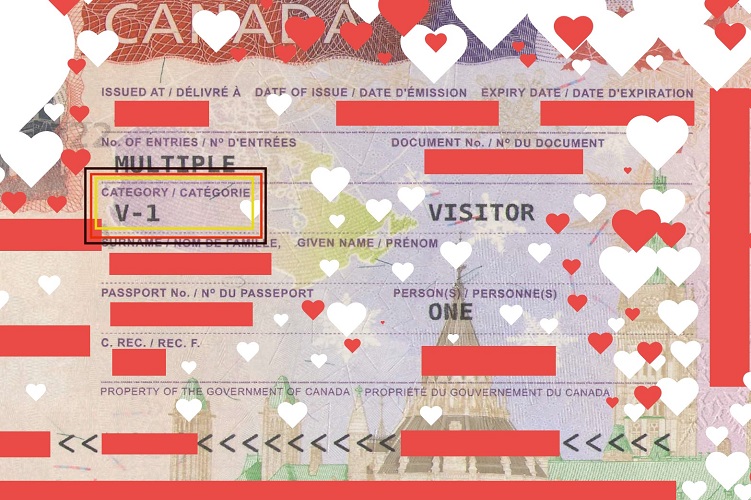 You probably need an eTA to travel to Canada if you are visa-exempt. However, the following exemptions apply:
The requirements to remain in Canada.
To stay in Canada, you need a permit either implicitly or explicitly.
What is an implicit permit?
When you show up at the port of entry, an officer decides whether to let you in or not. An implicit permit happens when they allow you to enter Canada without handing a document to you. The officer may or may not write the expiry date of your implicit permit on one of your passport pages. However, if they don't, you may stay in Canada for up to six months (practitioners see R183(2)).
What is an explicit permit?
Upon travelling to Canada, you may receive a document at the port of entry. Such documents could take any of the following formats: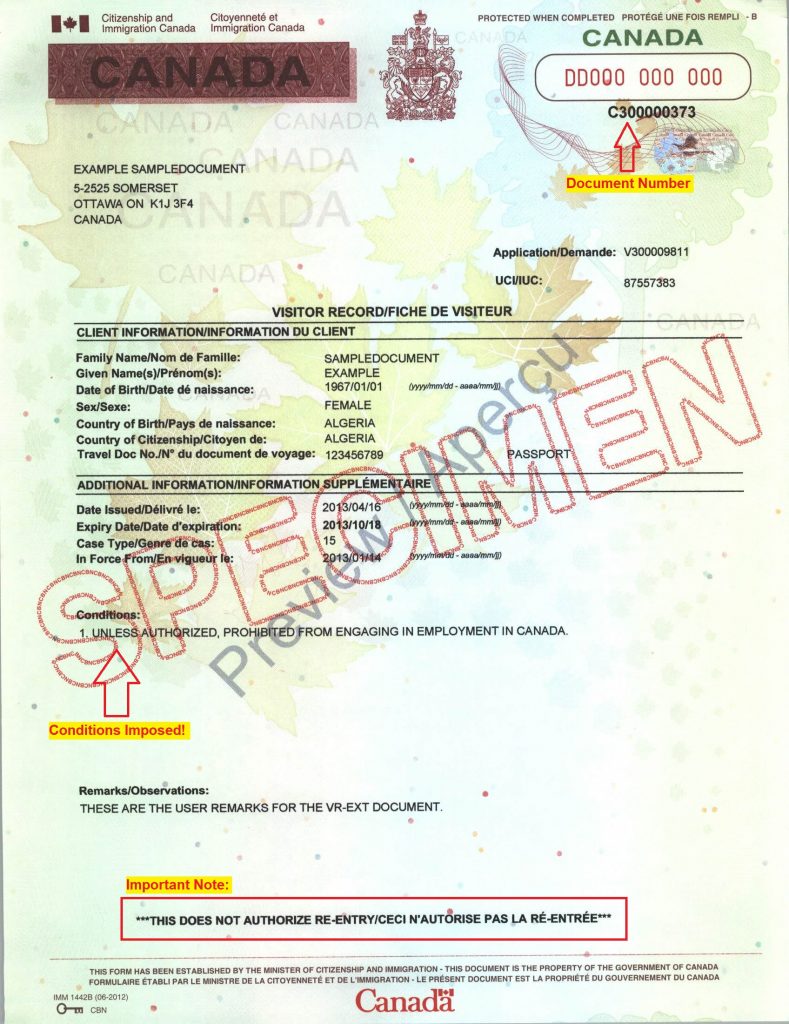 Regardless, the document has an expiry date to indicate the date your permit expires. Of course, sometimes, you are already inside Canada and receive one of these documents via an inland application. For example, please read my article on applying for a work permit inside Canada.
Can I travel to Canada with a permit?
Now that you know the difference between a TRV and permits, you know that permits are not for travelling to Canada. Therefore, you cannot use them for re-entry. Nonetheless, they could show that you have permission to remain in Canada. A permit could help you in the following circumstances:
Considering the above, make sure you have valid permission to travel to Canada when you travel to Canada. Such permission is not a permit but rather a TRV or an eTA (unless you are exempt from both). However, if you have a valid permit, keep it close to you as it can help you when boarding the plane and upon entry. Of course, you also need the permit while you are inside Canada.
Let us help you travel to Canada!
If you intend to travel to Canada or remain in Canada, we could help you with visas and permits. Please fill out the following form. Alternatively, you could book a consultation session with me or fill out our assessment form.
A relevant article:
Would you please fill out our free assessment form if you wish to visit or move to Canada? We will review it for free, but we will contact you only if we find an opportunity for you. Alternatively, you may book a consultation session. Consultation sessions are not free, but you will receive formal immigration advice from a licensed practitioner.
Al Parsai, LLM, MA, DTM, RCIC
Regulated Canadian Immigration Consultant
Adjunct Professor – Queen's University – Faculty of Law
Ashton College Instructor – Immigration Consulting
Author – 88 Tips on Immigration to Canada
Fill our Free Canada Immigration Assessment Form in your language!
Disclaimer:
This article provides information of a general nature only. Considering the fluid nature of the immigration world, it may no longer be current. Of course, the item does not give legal advice. Therefore, do not rely on it as legal advice or immigration advice. Consequently, no one could hold us accountable for the content of these articles. Of course, if you have specific legal questions, you must consult a lawyer. Alternatively, if you are looking for immigration advice, book an appointment.
The characters and places in the articles:
All the characters and locations in the articles are fictional, unless otherwise clearly stated. Therefore, any resemblance in names, dates, and places is coincidental.
Important Notes:
For our official addresses, trust this website only. We currently do not have offices outside Canada. Therefore, anyone who claims to be our agent is committing fraud. Also, note that we do not issue any work permits or study permits or similar documents. The government of Canada has the sole authority to issue such material.