IELTS for entrepreneur work permits, IMP C11, C10, and C12
Emir is an entrepreneur from Turkiye. He intends to establish an innovative start-up in Canada and secure a work permit. Emir will likely use one of the IMP codes, C11, C10, or C12. Regardless, he doesn't know if he needs to present IELTS or similar language test results as an entrepreneur applicant. Thanks to this article on settler.ca, Emir and all other applicants will know the answer.
Work permit for entrepreneurs
You may continue your work in Canada under specific conditions as a self-employed or an entrepreneur. Generally speaking, the best options for these groups are those that exempt them from an LMIA. Here are the most common options for these groups.
C11 – work permit for seasonal or short-term presence in Canada (exemptions apply)
C10 – work permit because of significant benefit for Canada
This list does not necessarily cover all the different options. Therefore, consider consulting with a licensed professional for your options. Furthermore, being exempt from an LMIA does not guarantee a work permit. IRCC officers look into many other factors under R200 to decide the applicant's fate.
IRCC is now using new codes for ICT applicants. Click here for the new codes. Regardless, the method of the work permit has not changed much.
Is IELTS the only language test?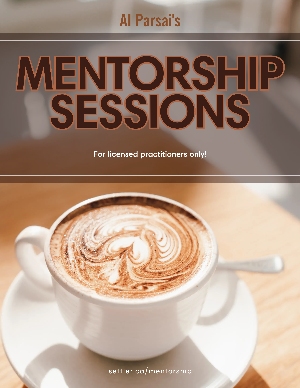 Canada has two official languages: French and English. Of course, Canadians speak many other unofficial languages as well. However, to study, work, or immigrate to Canada, you must know at least one of the official languages. The most common language test is IELTS for English speakers. Nonetheless, IRCC accepts the following tests:
Immigration officers do not accept other language tests as official indications of your language mastery. Consequently, these tests are the best way to show your English or French abilities. Moreover, for immigration purposes (not work permits or study permits), they are the only options.
Is IELTS necessary for entrepreneur work permits?
Since this website is mainly in English, I only focus on the knowledge of this language. Also, I focus on IELTS since CELPIP is rarely available outside Canada.
The immigration officers expect you to know one of the official languages in Canada to work. Subsection 200(3) of the Immigration Regulations corroborates this expectation. Moreover, IRCC publishes special instructions for their officers to assess the applications (Program Delivery Instructions or PDI). Under the PDI for IMP C11, the following criterion appears:
Does the applicant have the language abilities needed to operate the business?
While the other two IMP codes (i.e., C10 and C12) do not directly pose this question, we could conclude that R200(3) does create the same expectation for the officers. Since you are responsible for convincing an officer about your qualifications, your best bet is to offer an IELTS test result (or other official language test results).
What are alternatives to IELTS or other official tests for entrepreneurs?
If, for any reason, you cannot present IELTS test results with your application, consider the following:
A report card from the educational facility that teaches you English
Remember, these options are unofficial. Therefore, it is up to the officer to accept them as alternatives. Of course, if you are applying at a port of entry, the officer interviews you and can find out if you know English or French well. Even for the port-of-entry applications, I highly recommend IELTS-General for entrepreneur applicants. Furthermore, if you submit alternative documents for online applications, consider taking and submitting the IELTS results before the officer decides on your application.
What are the minimum IELTS results for entrepreneur applicants?
IRCC has not posted minimums for the test results. However, the minimum language requirement for the Start-up Visa is CLB 5 (Canada Language Benchmark – Level 5 out of 12). This program is for entrepreneurs' immigration. Consequently, it is reasonable to consider the following table as the minimum language test results for an entrepreneur work permit:
| | | | | | |
| --- | --- | --- | --- | --- | --- |
| Test | Language | Speaking | Listening | Reading | Writing |
| CELPIP-G | English | 5 | 5 | 5 | 5 |
| IELTS General | English | 5.0 | 5.0 | 4.0 | 5.0 |
| TEF Canada | French | 226 | 181 | 151 | 226 |
| TCF Canada | French | 6 | 369 | 375 | 6 |
Other than these minimums, consider that you will do business in Canada. Consequently, not knowing an official language could affect your performance negatively. Of course, if you are reading this article on your own, you probably know English well.
Let us help!
Whether you have taken an IELTS test, we could help you with your entrepreneur work permit or immigration application. Please fill out the following form or book a consultation session with me. For other options, please consider filling out our assessment forms.
Would you please fill out our free assessment form if you wish to visit or move to Canada? We will review it for free, but we will contact you only if we find an opportunity for you. Alternatively, you may book a consultation session. Consultation sessions are not free, but you will receive formal immigration advice from a licensed practitioner.
Al ParsaiAl Parsai, LLM, MA, RCIC-IRB
Regulated Canadian Immigration Consultant
Adjunct Professor – Queen's University – Faculty of Law
Ashton College Instructor – Immigration Consulting
Author – 88 Tips on Immigration to Canada
Fill our Free Canada Immigration Assessment Form in your language!
Disclaimer:
This article provides information of a general nature only. Considering the fluid nature of the immigration world, it may no longer be current. Of course, the item does not give legal advice. Therefore, do not rely on it as legal advice or immigration advice. Consequently, no one could hold us accountable for the content of these articles. Of course, if you have specific legal questions, you must consult a lawyer. Alternatively, if you are looking for immigration advice, book an appointment.
The characters and places in the articles:
All the characters and locations in the articles are fictional, unless otherwise clearly stated. Therefore, any resemblance in names, dates, and places is coincidental.
Important Notes:
For our official addresses, trust this website only. We currently do not have offices outside Canada. Therefore, anyone who claims to be our agent is committing fraud. Also, note that we do not issue any work permits or study permits or similar documents. The government of Canada has the sole authority to issue such material.