Immigration to Ontario, Canada, as an international student
Siti is an Indonesian citizen. She is finishing her Tourism and Hospitality Management diploma at George Brown College. Siti is worried about her future in Canada. Will she be able to become a permanent resident? Consequently, she is exploring his immigration options to Ontario, Canada, as an international student.
What are my options to immigrate to Ontario as an international student?
This article only covers students who graduate from community colleges or government-funded universities in Ontario. If you are studying elsewhere, this article may not be for you. However, you may consider booking a consultation session with me to explore your options. Please note that successful immigration to Ontario means you become a permanent resident of Canada.
I prefer to divide the potential options into two major groups:
Economic options – This group of options focuses on the ability of a person to establish themselves in Canada economically.
Non-economic options – This group focuses primarily on family reunification or humanitarian reasons.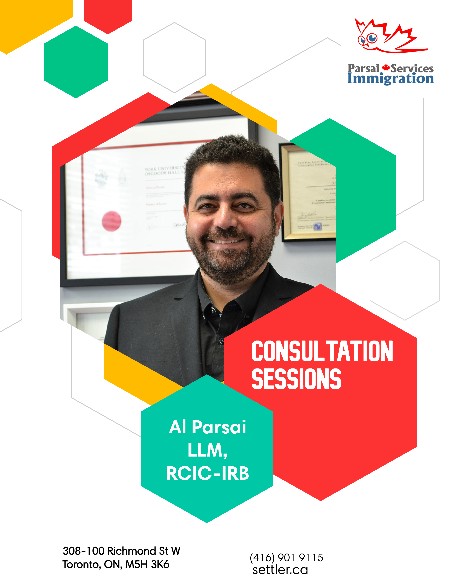 Economic immigration options to Ontario
As an international student, you may have one of the following options to immigrate to Ontario under economic options:
OINP options

Employer Job Offer: International Student Stream: This stream is designed for international students with a job offer in Ontario. It allows them to apply for permanent residence if they meet specific criteria.
Masters Graduate Stream: This option is for individuals who have obtained a Master's degree from an eligible Ontario institution. No job offer is required to apply under this stream. However, OINP expects a minimum CLB 7 or NCLC 7 language competency for this group.
PhD Graduate Stream: Tailored for individuals who have completed a Ph.D. from an Ontario institution. Similar to the Master's Graduate Stream, no job offer is needed.

Express Entry options

Canadian Experience Class: Aimed at individuals with skilled work experience in Canada. It's a pathway to achieve permanent residence based on Canadian work experience.
Human Capital Priorities Stream: Part of the Express Entry system, this stream targets skilled workers who want to live and work in Ontario and have the qualifications to integrate into the province's labour market quickly.
Other options, such as OINP-ES (Entrepreneur Stream), Foreign Worker Stream, or Agri-Food Pilot, could be available. However, I narrowed down the list to the most common options.
A quick comparison of economic options
If you are exploring these options, you must visit the relevant pages on settler.ca or ontario.ca to learn more about them. However, the following table is helpful for a quick, unofficial comparison of these options.
Please note that the purpose of this table is to offer you a quick comparison of these options. I couldn't explain all the requirements in those small table cells. However, the links lead you to more accurate information.
Non-economic immigration options to Ontario for international students
Here is a quick list of common non-economic immigration options for international students in Ontario. These options are also available to students in other provinces.
Sponsorship by a spouse or common-law partner: This option allows international students to apply for permanent residency if they are married to or in a common-law relationship with a Canadian citizen or permanent resident who can sponsor them.
Refugee claims: International students who fear persecution, cruelty, torture, or risk to their lives if they return to their home country can make a claim in Canada for refugee protection.
Immigration on Humanitarian and Compassionate Grounds: This is for individuals who wouldn't usually qualify as immigrants but can apply to stay in Canada due to exceptional circumstances, such as significant establishment in Canada or facing excessive hardship if they return to their home country.
Again, this is a simplified list. You must consult a professional to see if any of these options are available.
Let us help you in your immigration journey.
If you are an international student who wishes to immigrate to Ontario or another Canadian province (other than Quebec or Saskatchewan), please book a consultation session with me. Moreover, if you are facing visa or immigration issues, you may fill out the following form.
Would you please fill out our free assessment form if you wish to visit or move to Canada? We will review it for free, but we will contact you only if we find an opportunity for you. Alternatively, you may book a consultation session. Consultation sessions are not free, but you will receive formal immigration advice from a licensed practitioner.
Al ParsaiAl Parsai, LLM, MA, RCIC-IRB
Regulated Canadian Immigration Consultant
Adjunct Professor – Queen's University – Faculty of Law
Ashton College Instructor – Immigration Consulting
Author – 88 Tips on Immigration to Canada
Fill our Free Canada Immigration Assessment Form in your language!
Disclaimer:
This article provides information of a general nature only. Considering the fluid nature of the immigration world, it may no longer be current. Of course, the item does not give legal advice. Therefore, do not rely on it as legal advice or immigration advice. Consequently, no one could hold us accountable for the content of these articles. Of course, if you have specific legal questions, you must consult a lawyer. Alternatively, if you are looking for immigration advice, book an appointment.
The characters and places in the articles:
All the characters and locations in the articles are fictional, unless otherwise clearly stated. Therefore, any resemblance in names, dates, and places is coincidental.
Important Notes:
For our official addresses, trust this website only. We currently do not have offices outside Canada. Therefore, anyone who claims to be our agent is committing fraud. Also, note that we do not issue any work permits or study permits or similar documents. The government of Canada has the sole authority to issue such material.