IRCC changed some IMP codes for LMIA-exempt work permits
Adrik, a licensed immigration practitioner in Canada, is about to submit a work permit application for a client. Luckily his client is exempt from an LMIA. However, Adrik must submit a job offer via the Employer Portal on behalf of the employer. While creating the job offer, Adrik realizes IRCC has changed some IMP codes for LMIA-exempt work permits.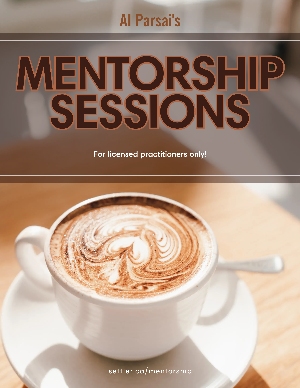 What are IMP codes?
IMP stands for International Mobility Program. This program overarches every LMIA-exempt work permit. Therefore, if someone qualifies under IMP, they do not need to apply for an LMIA.
To clarify the requirements of each LMIA-exempt job offer, IRCC uses a series of codes. These codes consist of a letter followed by two digits. For example, A75 is the IMP code for Bridging Open Work Permits. The following sections list those codes that IRCC changed on December 15, 2022. If you have already received the A number for the job offer, there is no need to update the IMP code. However, you must use the new codes for IMP job offers on or after December 15, 2022.
The new IMP code for public policies under A25.2
Section 25.2 of the Immigration Act allows the Minister to consider certain exemptions under particular circumstances.
25.2 (1) The Minister may, in examining the circumstances concerning a foreign national who is inadmissible or who does not meet the requirements of this Act, grant that person permanent resident status or an exemption from any applicable criteria or obligations of this Act if the foreign national complies with any conditions imposed by the Minister and the Minister is of the opinion that it is justified by public policy considerations.

Source: CanLII
The Minister of Immigration has used this section in the past three years to allow the issuance of work permits for certain groups of applicants. IRCC used IMP code R01 for these policies. However, they kept R01 for inside-Canada applications and now use R02 for outside-Canada applications.
R204: International agreements or arrangements and the new IMP codes
Section 204 of the Regulations covers international agreements. The following IMP codes have changed under this category. Of course, I have only listed the changes.
Subcategory
Agreement –
the old IMP code
New
Trader
CUSMA – T21
Colombia – T21
Chile – T21
South Korea – T21
Panama – T21
Peru – T21
T34
F10
F20
F30
F40
F50
Investor
CUSMA – T22
Colombia – T22
Chile – T22
South Korea – T22
Panama – T22
Peru – T22
UK -T46
T35
F11
F21
F31
F41
F51
F65
Professional
(in Colombia
Professionals or
Technicians)
CUSMA – T23
Colombia – T23
Chile – T23
South Korea – T23
Panama – T23
Peru – T23
UK -T43
T36
F12
F22
F32
F42
F52
F60
ICT Executive or Senior Manager
CUSMA – T24
Colombia – T24
Chile – T24
South Korea – T24
Panama – T24
Peru – T24
UK -T44
T37
F13
F23
F33
F43
F53
F61
ICT Management Trainee
(in CETA, Graduate Trainee)
Colombia – T24
South Korea – T24
Panama – T24
Peru – T24
CETA – T44
CPTPP – T51
UK – T44
F13
F34
F44
F54
T42
T54
F62
ICT Specialized knowledge
CUSMA – T24
Colombia – T24
Chile – T24
South Korea – T24
Panama – T24
Peru – T24
CETA – T44
CPTPP – T51
UK – T44
T38
F15
F24
F35
F45
F55
T41
T55
F63
Spouse
(in the UK for ICT only)
South Korea – T25
UK – T45
F36
F64
Contractual service suppliers
(in South Korea, also
Independent Professional)
UK – T47
South Korea – T23
F66
F32
Engineering Technologists
and Scientific Technologists
UK – T48
F67
Source: IRCC
Changed IMP codes for R205: Canadian interests
Section 205 of IRPR goes beyond international agreements. Therefore, you may find opportunities for your clients, regardless of nationality. The following table shows those IMP codes that have changed since December 15, 2022.
| | | |
| --- | --- | --- |
| Subcategory | Old | New |
| Provincial business candidates or Quebec self-employed applicants with a CSQ | C11 | C60 |
| Intra-company transferee (ICT) – Executive, Senior or Functional manager | C12 | C62 |
| ICT – Specialized knowledge | C12 | C63 |
| ICT – employees starting a branch or affiliate | C12 | C61 |
| Start-up business class (SUV) permanent resident visa applicants | A75 | A77 |
| Certain Quebec Selection Certificate (CSQ) holders currently in Quebec | A75 | A73 |
| Open work permit pilot for permanent residence applicants in the spouse or common-law partner in Canada (SCLPC) class | | A74 |
| Residential summer camp counsellors (reciprocal only) | C20 | C24 |
| Coaches and Athletes (reciprocal only) | C20 | C26 |
| Family members of Economic PR applicants | C41 | C49 |
| Academic Award recipients | C44 | C52 |
Source: IRCC
Let us help!
Changes to the IMP Code could be confusing. If you are a licensed professional who needs my assistance, please visit my mentorship page. Of course, if you are an applicant facing issues, please either fill out the following form or book a consultation session. Alternatively, you may fill out our assessment form.
Would you please fill out our free assessment form if you wish to visit or move to Canada? We will review it for free, but we will contact you only if we find an opportunity for you. Alternatively, you may book a consultation session. Consultation sessions are not free, but you will receive formal immigration advice from a licensed practitioner.
Al ParsaiAl Parsai, LLM, MA, RCIC-IRB
Regulated Canadian Immigration Consultant
Adjunct Professor – Queen's University – Faculty of Law
Ashton College Instructor – Immigration Consulting
Author – 88 Tips on Immigration to Canada
Fill our Free Canada Immigration Assessment Form in your language!
Disclaimer:
This article provides information of a general nature only. Considering the fluid nature of the immigration world, it may no longer be current. Of course, the item does not give legal advice. Therefore, do not rely on it as legal advice or immigration advice. Consequently, no one could hold us accountable for the content of these articles. Of course, if you have specific legal questions, you must consult a lawyer. Alternatively, if you are looking for immigration advice, book an appointment.
The characters and places in the articles:
All the characters and locations in the articles are fictional, unless otherwise clearly stated. Therefore, any resemblance in names, dates, and places is coincidental.
Important Notes:
For our official addresses, trust this website only. We currently do not have offices outside Canada. Therefore, anyone who claims to be our agent is committing fraud. Also, note that we do not issue any work permits or study permits or similar documents. The government of Canada has the sole authority to issue such material.