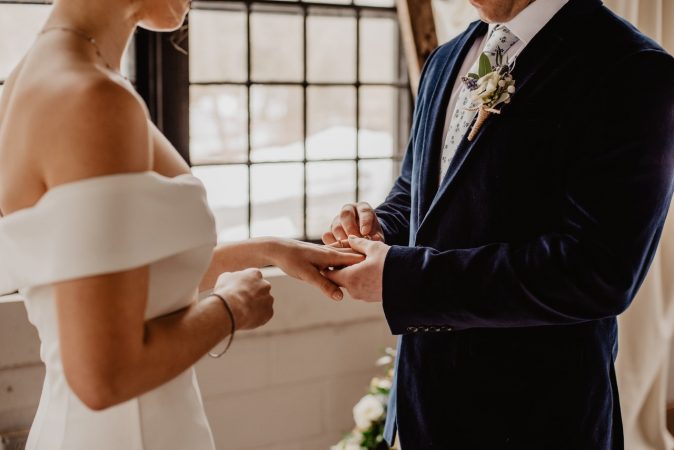 IRCC now requires evidence of a genuine relationship for spouses and common-law partners
Today, September 27, 2021, IRCC updated the sections on spouses and common-law partners of skilled workers and international students. These sections now reflect that only spouses of study permit holders -who are eligible for a PGWP– may apply for an open work permit. Also, Immigration, Refugees and Citizenship Canada added that:
There can only be 1 principal foreign national, a requirement for a genuine relationship and clarification on document requirements.
Before mentioning the main changes, we'll tell you what a genuine relationship means.
Genuine relationship
As per section R4, a person is not considered a spouse or a common-law partner if:
A foreign national enters the marriage or common-law partnership for the purpose of acquiring any status or privilege under the Act, or
It is not genuine. If officers have concerns as to genuineness of the relationship, they may request further documentation or information to confirm that the relationship.
General eligibility for spouses or common-law partners of skilled workers (C41 category):
According to IRCC, the dependent spouse or common-law partner must be in a genuine relationship with a principal foreign national. Moreover, the principal applicant must not have an open work permit issued under LMIA-exemption code C41 or C42 and must meet the general eligibility requirements.
Also, for the spouse or common-law partner to qualify for this LMIA exemption, the principal applicant needs a part-time job. The update doesn't specify how many work hours the principal applicant needs. However, it must convince the officers that he/she has sufficient funds to stay in Canada.
More information: IMP C41 – An open work permit for spouses of Temporary Foreign Workers
For spouses of study permit holders (C42 category):
In general spouses of study permit holders require:
Evidence that they are the genuine spouse or common-law partner of a study permit holder.
The principal applicant also holds a valid study permit and is pursuing full-time studies.
The principal foreign national is in a post-graduation work permit- eligible study program and institution.
If the principal foreign national is not enrolled in the private post-secondary program/institution listed on IRCC's website, the spouse or common-law partner is not eligible for a spousal open work permit.
Relevant article:
Spouses or common-law partners of bridging open work permit (BOWP) holders
Fill our Free Canada Immigration Assessment Form in your language!
Disclaimer:
This article provides information of a general nature only. Considering the fluid nature of the immigration world, it may no longer be current. Of course, the item does not give legal advice. Therefore, do not rely on it as legal advice or immigration advice. Consequently, no one could hold us accountable for the content of these articles. Of course, if you have specific legal questions, you must consult a lawyer. Alternatively, if you are looking for immigration advice, book an appointment.
The characters and places in the articles:
All the characters and locations in the articles are fictional, unless otherwise clearly stated. Therefore, any resemblance in names, dates, and places is coincidental.
Important Notes:
For our official addresses, trust this website only. We currently do not have offices outside Canada. Therefore, anyone who claims to be our agent is committing fraud. Also, note that we do not issue any work permits or study permits or similar documents. The government of Canada has the sole authority to issue such material.