One year wait time for an IMP C11 job offer for Express Entry
Aicha is a successful businesswoman from Guinea. She recently secured a work permit in Canada under the IMP C11 for entrepreneurs. She now wants to apply for immigration through the Express Entry system. However, she needs a job offer to boost her score. One of Aicha's friends tells her she needs to work for her business for at least one year in Canada, and then she may receive a job offer from her own company. Aicha wonders why.
What is an IMP C11 work permit?
When you apply for a work permit in Canada, you usually need a special letter from ESDC. One of the responsibilities of this organization is to safeguard the integrity of Canada's labour market. To do that, they assess job offers to foreign nationals and issue an LMIA letter. The acronym stands for Labour Market Impact Assessment. The foreign national may apply for a work permit in Canada if the letter is positive or neutral. However, people may apply for a work permit without an LMIA letter in certain situations.
LMIA exemptions occur under the International Mobility Program (IMP). This program supports Canadian interests, Free Trades Agreements (FTA), and other reasons. Consequently, IMP has many subcategories, and each subcategory has a code. The unique code for entrepreneurs (job creators) and self-employed people is C11. If you want to know more about this program, visit the following links:
How do you become a permanent resident after an IMP C11 work permit?
IMP C11 helps you secure a work permit. However, when you move to Canada, you must consider your immigration options. Of course, this won't be your concern if your intention is not permanent residence status. Typical immigration options for an IMP C11 worker could be the following:
Most applicants choose the first option. That's why they need to make sure they meet the requirements. Therefore, I highly recommend reading the following articles:
Boosting the Express Entry score with a job offer
I have another article that explains the Express Entry process, so I don't reinvent the wheel here. However, I must point out that certain activities could boost your CRS score. One of them is a valid offer of employment (job offer). When you hold an IMP C11 work permit and enter the pool of Express Entry, a job offer could help you compete with the other candidates and receive an ITA. Ironically, that job offer could be from the company you established in Canada. Furthermore, this job offer could be in the area of senior management and could generate up to 200 CRS scores. Of course, the IRCC policy could change on this matter at any time.
Note: If the officer finds that your business is small, they could question the job offer and refuse to assign 200 points to you. Therefore, consider this risk into account and remember the role of a C11 applicant is to contribute to our economy significantly. Therefore, do not forget that expectation. In most cases, if your business is small, you could still claim 50 CRS scores. Please consult with a professional for official advice.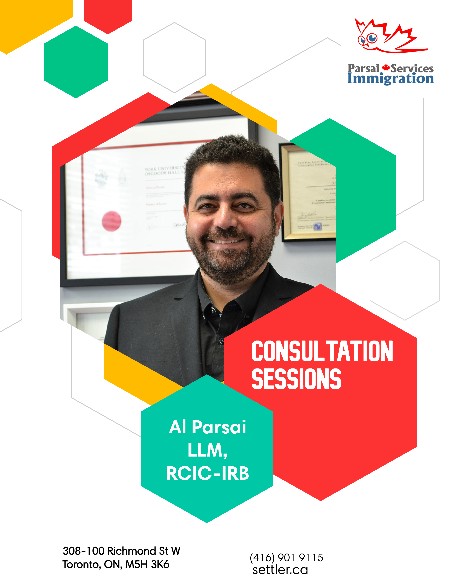 Why wait a year for an IMP C11 job offer?
A typical Express Entry job offer needs the support of an LMIA letter. Most IMP C11 companies are start-ups and do not qualify for a positive LMIA. Therefore, you need to seek LMIA exemptions for the job offer. Under the current IRCC rules, an FSWC job offer is exempt from an LMIA if:
You are working with a valid employer-based work permit in Canada.
The work permit is exempt from the requirements of an LMIA.
The employer listed on the work permit is making that offer.
The job offer will extend for at least one year beyond when you will be a permanent resident.
You have one year of full-time experience for the employer making the job offer to you. Alternatively, you may have worked part-time but accumulated the equivalent of a one-year full-time work experience in Canada with that employer.
You can see that you meet all the requirements if you hold an IMP C11 work permit. Nonetheless, your company can make the job offer to you only after you work in Canada for one year. Keep in mind that IRCC policies could change at any point in time.
What constitutes full-time work?
IRCC considers 30 hours per week as full-time work. Therefore, your company can make that offer if you work at least 30 hours per week in Canada for at least 12 months. You will practically go beyond one year if you work less than 30 hours weekly. For example, if you work 15 hours per week, you must work for 24 months for your company first. Unfortunately, working more than 30 hours per week does not reduce the 12-month wait time.
Since this is a self-employed situation, the following documents could help in verifying you have worked for your company:
Regular paystubs for 12 months (monthly, biweekly, or weekly payments)
A letter from the board of directors attesting to your dedication and time allotted to the business
Support letters from your accountant or lawyer attesting to your claims
The T4 slip or your T1 General Income Tax and Benefit Return
Support letters from your customers, suppliers, and business partners
Remember that this list is neither inclusive nor exclusive. Moreover, the ultimate decision-maker is the immigration officer.
Why does IMP C11 not qualify me for the Canadian Experience Class (CEC)?
Now that you know you must work for one year to receive a valid job offer, you may conclude that you qualify for CEC because you have accumulated one year of work experience in Canada. However, self-employed work experience is not eligible for this program. However, if your spouse or common-law partner has received an IMP C41 open work permit, they may work for any employer. Therefore, their work experience could qualify them for CEC.
Let us help!
Our company is a leading work permit organization, especially on IMP C11. I have represented thousands of workers from several countries in the past. Please fill out the following form if you want us to assess your opportunity for this or other programs. Alternatively, you may book a consultation session with me. I also offer mentorship sessions for other practitioners.
Would you please fill out our free assessment form if you wish to visit or move to Canada? We will review it for free, but we will contact you only if we find an opportunity for you. Alternatively, you may book a consultation session. Consultation sessions are not free, but you will receive formal immigration advice from a licensed practitioner.
Al ParsaiAl Parsai, LLM, MA, RCIC-IRB
Regulated Canadian Immigration Consultant
Adjunct Professor – Queen's University – Faculty of Law
Ashton College Instructor – Immigration Consulting
Author – 88 Tips on Immigration to Canada
Fill our Free Canada Immigration Assessment Form in your language!
Disclaimer:
This article provides information of a general nature only. Considering the fluid nature of the immigration world, it may no longer be current. Of course, the item does not give legal advice. Therefore, do not rely on it as legal advice or immigration advice. Consequently, no one could hold us accountable for the content of these articles. Of course, if you have specific legal questions, you must consult a lawyer. Alternatively, if you are looking for immigration advice, book an appointment.
The characters and places in the articles:
All the characters and locations in the articles are fictional, unless otherwise clearly stated. Therefore, any resemblance in names, dates, and places is coincidental.
Important Notes:
For our official addresses, trust this website only. We currently do not have offices outside Canada. Therefore, anyone who claims to be our agent is committing fraud. Also, note that we do not issue any work permits or study permits or similar documents. The government of Canada has the sole authority to issue such material.