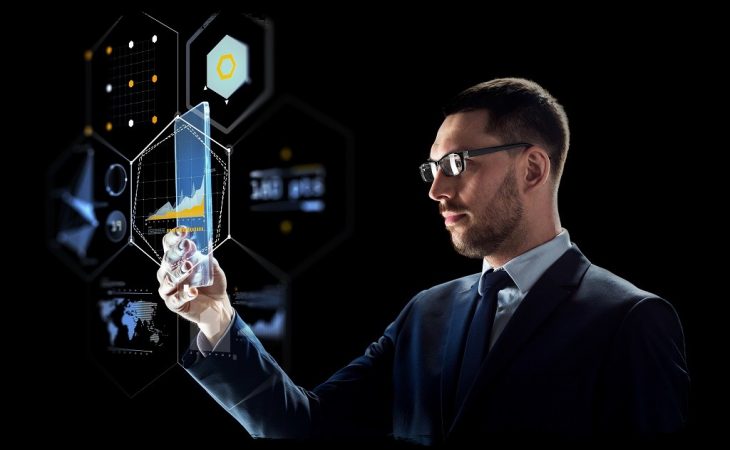 Ontario Census Metropolitan Areas
Roland is an achieved merchant from Gabon. However, he recently decided to immigrate to Canada. According to his immigration consultant, he could immigrate to Ontario as an entrepreneur. Nonetheless, Roland has heard you could lose points if you pick a populated Census Metropolitan Area (CMA) in Ontario. Consequently, he wonders what CMA is and how he could locate different CMAs in Ontario.
Ontario is the most populated province in Canada. In fact, about 38% of Canadians live in Ontario. Ottawa, the capital of Canada, is an Ontarian city. However, the capital of Ontario, Toronto, is significantly larger than Ottawa. About one-sixth of Canadians live in the Greater Toronto Area. Also, you may like to know, Ontario generates about 40% of the Gross Domestic Product of Canada. No wonder many people want to immigrate to this province.
Immigration to Canada as an Entrepreneur
If you are a business person or a successful senior manager, you could immigrate to Ontario as an entrepreneur. Of course, you need to meet the criteria. To begin with, you need to express your interest in doing business and living in Ontario. Thus, you enter your information via an online application. Upon submitting the Expression of Interest (EOI), you receive some points. The higher your score, the higher your chances of immigrating to the province! As part of the EOI application, you need to choose the location of your intended business.
What is an Ontario Census Metropolitan Area?
Statistics Canada identifies a Census Metropolitan Area (CMA), a geographical location that has a population of more than 100,000 people. Of course, this area has a core and may consist of one or more municipalities. Here are some examples from Ontario:
Chatham-Kent in southwestern Ontario has a population of 102,000 or so. The core city of this area is Chatham. However, there are many surrounding significant areas, such as Wallaceburg, Blenheim, and Tilbury. Since the total population is more than 100,000, then Chatham-Kent is a CMA.
Northumberland county in the south of Ontario consists of seven municipalities. However, their population is less than 90,000 collectively. Consequently, Northumberland county is not a CMA.
Census Metropolitan Area EOI points for immigration
If you are applying for OINP-EN or rather the Ontario Entrepreneur Stream, then you need to consider the points you could gain or lose because of your target area. The following table shows the points based on the location of your future business in Ontario.
| | | |
| --- | --- | --- |
| Business Location | Category | EOI Points |
| Toronto CMA with a population of 6,000,000 | A | 0 |
| CMA with more than 175,000 in population | A | 0 |
| CMA between 100,000 and 175,000 in population | B | 5 |
| Non-CMA location or rather an area that has a population of less than 100,000 | C | 10 |
The total EOI points are 200. Thus, the difference in choosing a non-CMA location compared to a large urban area could account for 5% of the full potential points.
Toronto Census Metropolitan Area
Toronto CMA or the Greater Toronto Area (GTA) has a population of about 6,000,000. If you target this area, losing the CMA points is the least of your problems. In fact, you will lose EOI points on many fronts. The following table shows Toronto CMA cities.
| | | |
| --- | --- | --- |
| Toronto | Mississauga | Halton Hills |
| Brampton | Aurora | Markham |
| Georgina | Vaughan | Whitchurch-Stouffville |
| Richmond Hill | New Tecumseth | Oakville |
| Bradford West Gwillimbury | Ajax | Orangeville |
Source: OINP-EN application guide.
Category A – Highly populated Census Metropolitan Areas
The following areas fall under Category A. Of course, you won't receive any points if your intended business is in these areas.
| | |
| --- | --- |
| CMA Category A | Population** |
| Toronto (GTA) | 5,928,040 |
| Ottawa-Gatineau* | 1,323,783 |
| Hamilton | 747,545 |
| Kitchener – Cambridge – Waterloo | 523,894 |
| London | 494,069 |
| St. Catherines – Niagara | 406,074 |
| Oshawa | 379,848 |
| Windsor | 329,144 |
| Barrie | 197,059 |
Source: OINP-EN application guide.
* You may only choose Ottawa as your destination as Gatineau is in Quebec.
** The population is based on the 2016 Census and could change at any point in time.
Category B – Moderately populated Census Metropolitan Areas
If your intended business operates in any of the following CMAs, you could receive 5 EOI points.
Source: OINP-EN application guide.
* The population is based on the 2016 Census and could change at any point in time.
Category C – Non-CMA destinations
If you choose a non-CMA destination such as the Northumberland county, you may receive 10 EOI points.
OINP Entrepreneur points calculator
We have designed a proprietary calculator that helps you estimate your EOI score. The following image takes to the calculator page.
Of course, the destination city is just one criterion among many that will affect your EOI points. If you wish to visit or move to Canada, please fill out our free assessment form. We will review the form for free, but we will contact you only if we find an opportunity for you. Alternatively, you may book a consultation session. Consultation sessions are not free, but you will receive formal advice from a licenced practitioner.
Al Parsai, MA, DTM, RCIC
Regulated Canadian Immigration Consultant
Ashton College Instructor – Immigration Consulting
Author – 88 Tips on Immigration to Canada
Disclaimer:
This article provides information of a general nature only. It may no longer be current. It does not give legal advice. Do not rely on it as legal advice or immigration advice. We cannot be held responsible for the content of these articles. If you have specific legal questions, you must consult a lawyer. If you are looking for immigration advice, book an appointment. All the characters in the articles are fictional, unless otherwise clearly stated. Any resemblance in names, dates, and places (whether individuals, regions or countries) is coincidental.
Important Notes:
We do not have any offices, branches or subsidiaries anywhere in this world, other than those mentioned on this website. We also do not have any agents inside or outside of Canada. Anyone who claims to be our agent is committing fraud. Beware! Also, note that we do not issue any work permits or study permits or similar documents. It is the responsibility and the authority of the Canadian government to issue such documents.
Fill our Free Canada Immigration Assessment Form in your language!