Passport Request: Can I submit my passport to any VAC?
Elena is a citizen of Kazakhstan. She recently applied for a Canadian visitor visa. Luckily, Elena received a passport request from the visa office. Now she has to submit her passport to obtain the visa counterfoil and travel to Canada. However, Elena is currently visiting Spain. She wonders if she can submit her passport to the VAC in Madrid. Elena asks, "Can I submit my passport to any VAC?"
What is a passport request letter?
Many people need visas to travel to Canada. Even if IRCC approves your permanent resident application and you are outside Canada, you must travel to Canada to receive your PR status. Consequently, you need a visa to travel. The authorities issue visas for different reasons, but regardless, they appear as a counterfoil in your passport. If the officer does not have your passport, they will give a letter similar to the following image:
Please read the text in the image carefully, as it resembles almost all other passport-request letters. Of course, I removed the barcodes and personal information to protect the applicant's privacy. I also truncated parts of the image. Regardless, the image contains everything you need to know, such as the following:
Passport requirements
The deadline
The link to find out how to submit the passport
Why a Visa Application Centre?
While the ultimate decision-makers are IRCC officers, this organization has contracted out some aspects of visa and immigration to VFS Global, a private company. IRCC says VFS Global runs 160 Visa Application Centres (VACs) in 108 countries. Of course, these numbers could change. Regardless, these offices offer a variety of services, such as:
Sending passports to visa offices
Taking biometrics (i.e., digital photos and fingerprints)
Returning decision documents and passports
Providing computers for online applications
Offer services to non-residents
Some VACs offer the following services as well.
Taking application photos
Accept PRTD applications
Offering photocopy services
Accept application fees on behalf of IRCC
Offering courier services for sharing decision documents and passports
These lists could change at any time. Therefore, contact the VAC to confirm the services they offer, including but limited to responding to passport requests.
NOTE: Unless an officer advises, Visa offices and Canadian embassies do not accept passports. You must submit them to VACs.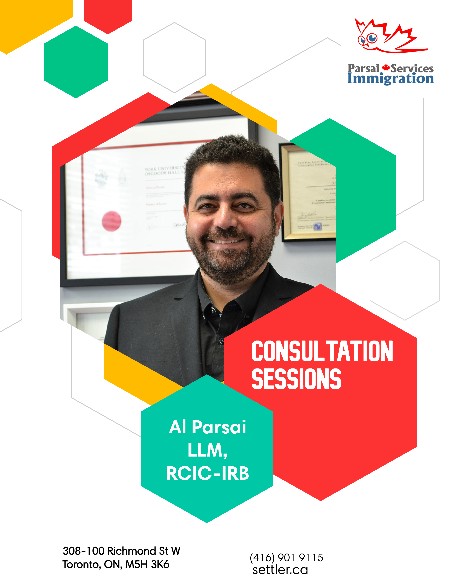 Can you submit your passport to any VAC location?
VACs offer services to non-residents. Consequently, you may visit any VAC location and submit your passport. However, consider the following essential matters.
You must include the passport request letter when submitting a passport.
Some VAC locations accept passports via mail or courier only. Some may only accept in-person drop-offs. Since the COVID-19 pandemic, the VACs' policies highly vary depending on their location. Consequently, you must contact them directly to verify.
When you submit a passport, you may receive it back after several days and, in some exceptional situations, after several weeks. Therefore, you must have a plan to handle delays. This shouldn't be an issue if you are in your home country. However, if you are travelling, you may face unwanted costs or other problems.
Some countries frown upon or even prohibit mailing passports and other identity documents across their borders. Consequently, double-check if you could send your passports to a VAC in another country.
Contact the VAC directly for their expectations, processing times, and restrictions.
Responding to passport requests inside Canada
PR applicants inside Canada do not need to go through the passport request process. IRCC offers this group the eCOPR option for virtual landing. Therefore, they become permanent residents without the need to cross the border. However, if you are inside Canada and have applied for a visa, you may submit your passport to the IRCC office in Ottawa. I have another article that explains how to submit your passports in Canada.
Passport requests for people who are visa exempt
If you are visa-exempt, you won't receive a passport-request letter for a visa counterfoil. However, IRCC will issue you an eTA (unless you are even eTA-exempt). An eTA is electronically attached to your passport. Therefore, you may travel to Canada if the eTA is valid and you do not change your passport. Nonetheless, take into account the entry requirements for your application. For example, IRCC may ask you to enter Canada before a specific date.
Let us help!
We do not deal with the passport request process. However, if you face any issues, please complete the following form. You may, alternatively, book a consultation session with me. For all other immigration options, consider completing our assessment form.
Would you please fill out our free assessment form if you wish to visit or move to Canada? We will review it for free, but we will contact you only if we find an opportunity for you. Alternatively, you may book a consultation session. Consultation sessions are not free, but you will receive formal immigration advice from a licensed practitioner.
Al ParsaiAl Parsai, LLM, MA, RCIC-IRB
Regulated Canadian Immigration Consultant
Adjunct Professor – Queen's University – Faculty of Law
Ashton College Instructor – Immigration Consulting
Author – 88 Tips on Immigration to Canada
Fill our Free Canada Immigration Assessment Form in your language!
Disclaimer:
This article provides information of a general nature only. Considering the fluid nature of the immigration world, it may no longer be current. Of course, the item does not give legal advice. Therefore, do not rely on it as legal advice or immigration advice. Consequently, no one could hold us accountable for the content of these articles. Of course, if you have specific legal questions, you must consult a lawyer. Alternatively, if you are looking for immigration advice, book an appointment.
The characters and places in the articles:
All the characters and locations in the articles are fictional, unless otherwise clearly stated. Therefore, any resemblance in names, dates, and places is coincidental.
Important Notes:
For our official addresses, trust this website only. We currently do not have offices outside Canada. Therefore, anyone who claims to be our agent is committing fraud. Also, note that we do not issue any work permits or study permits or similar documents. The government of Canada has the sole authority to issue such material.