Prohibited from attending any educational institutions
Nina, a Belarusian citizen, works in Canada with a work permit. Her work permit reads, "Unless authorized, prohibited from attending any educational institutions, or taking any academic, professional, or vocational training courses." No doubt, these strong words are confusing. Consequently, Nina wonders what they mean. Does this condition mean she may not study in Canada at all?
What does a work permit allow you to do?
A typical work permit allows you to work in Canada. However, it comes with certain expectations and limitations. Some of them include the following:
The duration you may remain and work in Canada
The employer's name, unless an open work permit
Your job position at the place of work
The location of your job
Other conditions, such as the one mentioned in my opening example
You must obey all these requirements. Otherwise, you could be subject to a removal order. Moreover, IRCC has not designed work permits for educational purposes. Generally speaking, you may not attend an educational institution unless there is an exemption.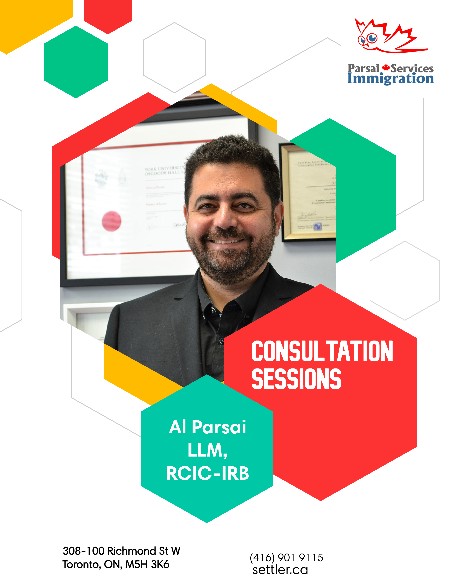 Who may attend an educational institution with a work permit?
If you look at the wording of a work permit, it reads "unless authorized." Therefore, you may conclude that there are situations where they allow you to attend an educational institution or take courses. Section 188 of the Immigration Regulations (IRPR) and subsection 30(2) of the Immigration Act (IRPA) explain those exceptional situations.
I have another article that describes studying without a permit, but here is a brief list based on Canadian law and regulations:
Attending an educational institution for long-term studies
If you intend to study full-time and long-term in Canada, you must get a study permit. Many international students may work off-campus for up to 20 hours per week without a work permit. Luckily, a recent public policy allows international students to work full-time without a permit. However, this public policy will likely end on December 31, 2023.
Sometimes you already hold a work permit and would like to study concurrently. The simple solution is to apply for a study permit despite having a work permit. Generally speaking, having a study permit won't revoke your work permit. However, working while studying in Canada does not count as Canadian work experience for immigration under the Candian Experience Class (an Express Entry subcategory). Therefore, only apply for a study permit if this change does not adversely affect you.
Let us help!
If you intend to attend an educational institution, consider booking a consultation session with me for official immigration advice. Alternatively, you may fill out our assessment form. However, for those of you who are facing visa or immigration problems, the following form will be the best option.
Would you please fill out our free assessment form if you wish to visit or move to Canada? We will review it for free, but we will contact you only if we find an opportunity for you. Alternatively, you may book a consultation session. Consultation sessions are not free, but you will receive formal immigration advice from a licensed practitioner.
Al ParsaiAl Parsai, LLM, MA, RCIC-IRB
Regulated Canadian Immigration Consultant
Adjunct Professor – Queen's University – Faculty of Law
Ashton College Instructor – Immigration Consulting
Author – 88 Tips on Immigration to Canada
Fill our Free Canada Immigration Assessment Form in your language!
Disclaimer:
This article provides information of a general nature only. Considering the fluid nature of the immigration world, it may no longer be current. Of course, the item does not give legal advice. Therefore, do not rely on it as legal advice or immigration advice. Consequently, no one could hold us accountable for the content of these articles. Of course, if you have specific legal questions, you must consult a lawyer. Alternatively, if you are looking for immigration advice, book an appointment.
The characters and places in the articles:
All the characters and locations in the articles are fictional, unless otherwise clearly stated. Therefore, any resemblance in names, dates, and places is coincidental.
Important Notes:
For our official addresses, trust this website only. We currently do not have offices outside Canada. Therefore, anyone who claims to be our agent is committing fraud. Also, note that we do not issue any work permits or study permits or similar documents. The government of Canada has the sole authority to issue such material.