TRP for permanent resident applicants
Carlos, a Spanish citizen, is currently in Canada on a work permit. However, his work permit expires soon, and he is not eligible to renew it. Carlos has already applied for permanent residency under the Federal Self-employed program. Consequently, he wonders if he could apply for a TRP as a permanent resident applicant to remain in Canada.
What is a TRP?
TRP, or Temporary Resident Permit, is a document that allows certain foreign nationals legally stay in Canada. The immigration authorities issue a TRP based on the following reasons:
The foreign national is either inadmissible to Canada or, for any other reason, may not enter or remain in Canada (practitioners see A24).
The reasons for staying in Canada justify allowing them to receive a TRP.
Generally, TRP targets people who are inadmissible in Canada. However, I will explore another possibility in this article.
Early Admission or Under Application cases
IRCC spends months before finalizing the processing of a typical permanent resident application. I extracted some processing times today (i.e., July 1, 2023). Of course, these durations could change drastically in the future:
While waiting to process the application, a person may need to stay in Canada. We can divide these applicants into two groups:
Early Admission: The applicant is outside Canada, but IRCC allows them to receive a TRP and enter Canada before becoming a permanent resident.
Under Application: The applicant is inside Canada, but IRCC allows them to receive a TRP and remain in Canada before becoming a permanent resident.
Of course, some applicants choose not to enter or remain in Canada while waiting for their PR. Moreover, some applicants may qualify for a work or study permit or a visitor record. TRP is only for those who fall in the cracks.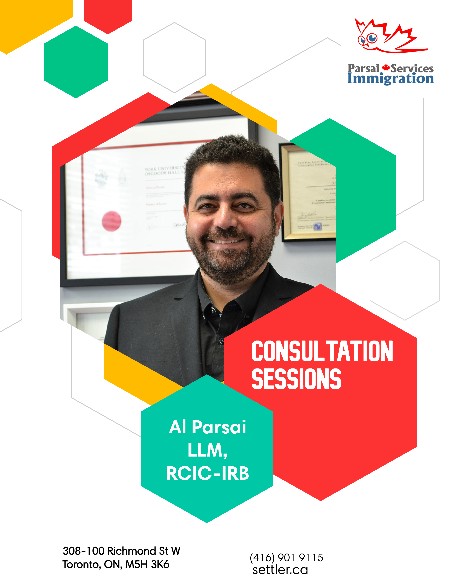 Who does qualify for a TRP as a permanent resident applicant?
Generally speaking, IRCC issues this type of TRP only under the following circumstances:
The person has a permanent resident application pending processing.
IRCC does not believe they are inadmissible to Canada.
They do not qualify for other kinds of permits.
There is enough justification for issuing a TRP.
The benefits of a TRP
The recipient of a TRP may qualify for the following:
Immigration officers are aware of these benefits. Therefore, they take them into consideration when reviewing TRP applications. However, you must apply explicitly if you are looking for a work permit as a TRP holder. A TRP application does not result in a work permit automatically.
GCMS case codes for PR applicant TRPs
If an officer issues a TRP based on "Early Admission" or "Under Application" situations, they enter one of the following case codes in GCMS (the IRCC Global Case Management System):
89 – Member of the family class
88 – Convention refugee or member of the designated class
87 – National interest (self-employed, entrepreneur, urgent labour market need)
86 – Other
You may also see these codes on the TRP document.
How to apply for a TRP as a permanent resident applicant?
The TRP application for this group is the same as the inadmissible group. If you are a practitioner, consult the IRCC website for up-to-date requirements. Otherwise, consider booking a consultation session with me. You may alternatively fill out the following form. Remember that refusals for TRP applications are common. Therefore, you must take the completeness of the submission package seriously.
Would you please fill out our free assessment form if you wish to visit or move to Canada? We will review it for free, but we will contact you only if we find an opportunity for you. Alternatively, you may book a consultation session. Consultation sessions are not free, but you will receive formal immigration advice from a licensed practitioner.
Al ParsaiAl Parsai, LLM, MA, RCIC-IRB
Regulated Canadian Immigration Consultant
Adjunct Professor – Queen's University – Faculty of Law
Ashton College Instructor – Immigration Consulting
Author – 88 Tips on Immigration to Canada
Fill our Free Canada Immigration Assessment Form in your language!
Disclaimer:
This article provides information of a general nature only. Considering the fluid nature of the immigration world, it may no longer be current. Of course, the item does not give legal advice. Therefore, do not rely on it as legal advice or immigration advice. Consequently, no one could hold us accountable for the content of these articles. Of course, if you have specific legal questions, you must consult a lawyer. Alternatively, if you are looking for immigration advice, book an appointment.
The characters and places in the articles:
All the characters and locations in the articles are fictional, unless otherwise clearly stated. Therefore, any resemblance in names, dates, and places is coincidental.
Important Notes:
For our official addresses, trust this website only. We currently do not have offices outside Canada. Therefore, anyone who claims to be our agent is committing fraud. Also, note that we do not issue any work permits or study permits or similar documents. The government of Canada has the sole authority to issue such material.