Valid visas in expired passports when travelling to Canada
Some of my clients are professional artists or athletes. These people travel a lot. Consequently, their passport pages get filled with stickers and stamps quickly. When you have a full passport, you need to apply for a new one. However, can you use the visa stickers in the old passport to travel to Canada? This article explores valid visas in expired passports when travelling to Canada.
How does a Canadian visa expire?
Unless you are visa-exempt, you need a TRV (Temporary Resident Visa) to travel to Canada. Also, you need a TRV if you intend to work or study in Canada. I have another article that explains visa categories in Canada. However, I'll focus on the concept of the validity of visas here. Let's say IRCC issues you a visa. Thus, they will affix a counterfoil in your passport. The counterfoil (sticker) includes vital information. One of them is the expiry date of the visa.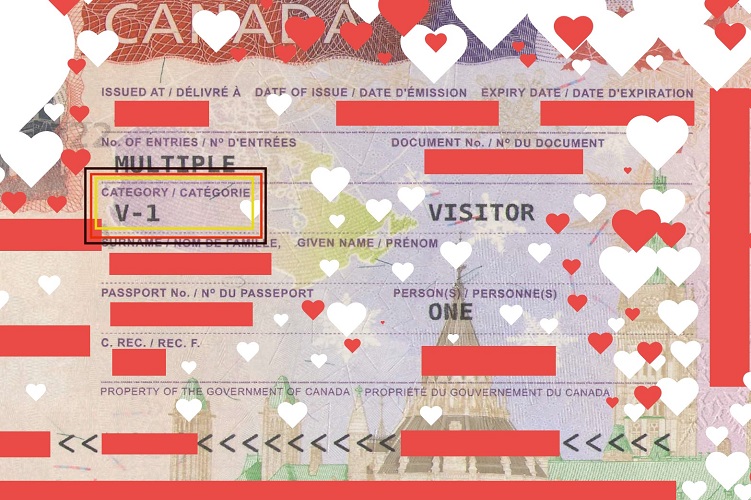 Your visa expires in any of the following circumstances:
Of course, generally speaking, IRCC won't issue you a visa that is valid beyond the expiry date of your passport.
How come a person holds a valid visa in an expired passport?
Multiple scenarios could lead to having a valid visa in an expired passport. Nonetheless, these are the scenarios that I can think of:
As a frequent traveller, all the pages of your passport have stamps or stickers. Therefore, you have to apply for a new passport before the expiry date of the old one. However, the authorities invalidate your old passport to protect the integrity of their documents.
Your passport is damaged, and you have no choice to replace it.
Can I use valid visas in expired passports for travelling to Canada?
The simple answer is yes. Of course, you need to hold both your new and expired passports. Consequently, you show that you have a valid passport along with your valid visa in the expired passport (source: s.13.18-ENF 04).
What if the old visa is lost or damaged?
If you have a damaged or lost visa, you need to apply for the verification of status. The process costs you $30. Of course, you need to fill out a form and submit convincing documentation to the authorities. Read the following articles for more information:
Let us help!
If you are visiting Canada with a valid visa on an expired passport or facing any immigration issues, fill out the following form. Alternatively, please book a consultation session with me or fill out our assessment form.
Would you please fill out our free assessment form if you wish to visit or move to Canada? We will review it for free, but we will contact you only if we find an opportunity for you. Alternatively, you may book a consultation session. Consultation sessions are not free, but you will receive formal immigration advice from a licensed practitioner.
Al Parsai, LLM, MA, DTM, RCIC
Regulated Canadian Immigration Consultant
Adjunct Professor – Queen's University – Faculty of Law
Ashton College Instructor – Immigration Consulting
Author – 88 Tips on Immigration to Canada
Fill our Free Canada Immigration Assessment Form in your language!
Disclaimer:
This article provides information of a general nature only. Considering the fluid nature of the immigration world, it may no longer be current. Of course, the item does not give legal advice. Therefore, do not rely on it as legal advice or immigration advice. Consequently, no one could hold us accountable for the content of these articles. Of course, if you have specific legal questions, you must consult a lawyer. Alternatively, if you are looking for immigration advice, book an appointment.
The characters and places in the articles:
All the characters and locations in the articles are fictional, unless otherwise clearly stated. Therefore, any resemblance in names, dates, and places is coincidental.
Important Notes:
For our official addresses, trust this website only. We currently do not have offices outside Canada. Therefore, anyone who claims to be our agent is committing fraud. Also, note that we do not issue any work permits or study permits or similar documents. The government of Canada has the sole authority to issue such material.