Vavilov decision: A turning point in Canadian judicial review
The Supreme Court of Canada (SCC) contributed to the standard of review in the Vavilov decision. I always wanted to write something about the decision. However, I eventually decided to get assistance from ChatGPT. The following article is a collaboration between me and this AI tool. I have written the first two sections and the last one. Of course, the rest is by ChatGPT. Nonetheless, I made minor changes to those sections, as well.
Standard of review vs. standard of proof
Canadian decision-makers use different standards of proof to decide on applications, namely:
Beyond a reasonable doubt: Criminal courts use this standard. The judge or jury convicts a person only if they believe they have committed the crime beyond a reasonable doubt. Of course, we could expand this strict standard to other aspects of decision-making.
Balance of probabilities: Civil courts use this standard. As you can imagine, this standard is less rigid than "beyond a reasonable doubt." Upon analyzing the evidence, you pick a more probable side.
Reasonable grounds to believe: This standard is less strict than the "balance of probabilities." However, it is more stringent than "mere suspicion."
Mere suspicion: Public opinion on social media is primarily mere suspicion. People read a headline and conclude the story. Of course, some people investigate the issues before casting their opinion. However, deciding on mere suspicion is generally a common practice on social media.
I have published another article that explains the standard of proof in more detail. However, you may like to know that the standard of proof for many immigration decisions is the balance of probabilities.
The standard of review in the context of this article refers to the Federal Court's role in reviewing the decisions made by decision-makers. Consequently, this article concerns how the Federal Court reviews immigration officers' determinations or decisions made by other public servants.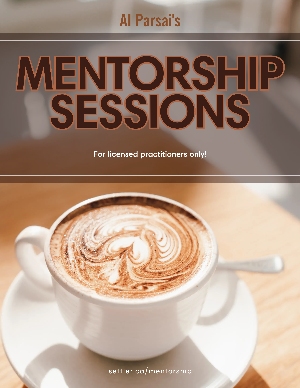 What is judicial review?
The Vavilov decision stems from a judicial review process. In this process, you request the Federal Court to review an officer's decision. In most cases, the outcome could be accepting that decision by Court or setting that decision aside. However, if you want to know more about judicial review, read my other article.
Introduction to the Vavilov decision
In the Vavilov decision, the Supreme Court of Canada (SCC) made significant changes to the framework for judicial review of administrative decisions. The case concerned the citizenship status of Alexander Vavilov, who was born in Canada to Russian parents and was later revealed to be undercover spies. The Registrar of Citizenship had decided to cancel Vavilov's citizenship, arguing that he was not a Canadian citizen because his parents were foreign government employees at his birth. The decision was appealed and eventually reached the Supreme Court of Canada, which dismissed the appeal and confirmed that Vavilov was a Canadian citizen.
A new two-step framework for judicial review
The SCC's decision, in this case, provided an opportunity to revisit and clarify the standard of review framework for administrative decisions. The Court established a new two-step framework to determine the appropriate standard of review in a given case.
Step 1: The presumption of reasonableness and deference
The Court held that a presumption of reasonableness review should apply to all administrative decisions. This means courts should defer to administrative decision-makers, provided the decision is reasonable.
Deference is a critical concept in the Canadian legal system, emphasizing the respect courts should show to administrative decision-makers in recognition of their expertise and ability to make policy choices within their respective mandates. By adopting a deferential approach, courts acknowledge that administrative decision-makers are often better positioned to interpret and apply the law in their specialized areas.
Step 2: Identifying contextual factors to rebut the presumption
The Court acknowledged that there are circumstances in which the presumption of reasonableness can be rebutted, leading to applying a correctness standard. These circumstances include situations where the legislature has indicated a different standard of review should apply or when the rule of law requires a single, determinate answer to a question.
Application of the new framework in Vavilov's decision
Applying the new standard of review framework to Vavilov's case, the SCC held that the Federal Court of Appeal was correct in setting aside the Registrar's decision. The Court found that the Registrar's interpretation of the relevant provisions of the Citizenship Act was unreasonable because it failed to give effect to the purpose of the Act and led to absurd results.
Conclusion and implications of the Vavilov decision
The Vavilov decision represents a significant shift in the approach to judicial review of administrative decisions in Canada. By simplifying and clarifying the standard of the review framework, the SCC aims to ensure a more consistent and predictable application of the law in this area. The decision underscores the importance of deference in the Canadian legal system while acknowledging that there are circumstances where courts must intervene to ensure that administrative decisions align with the rule of law.
Let us help!
As a seasoned immigration consultant, I constantly study cases similar to Vavilov's decision. I believe knowing those cases helps me better prepare my applications. Of course, I'll also use these cases for my IRB hearings. If you wish to hire me, please consider one of the following options:
You may alternatively fill out the following form.
"Article partly written by OpenAI's ChatGPT on Mar 23, 2023, a large language model based on the GPT-4 architecture, provided by OpenAI (https://www.openai.com/)."
Would you please fill out our free assessment form if you wish to visit or move to Canada? We will review it for free, but we will contact you only if we find an opportunity for you. Alternatively, you may book a consultation session. Consultation sessions are not free, but you will receive formal immigration advice from a licensed practitioner.
Al ParsaiAl Parsai, LLM, MA, RCIC-IRB
Regulated Canadian Immigration Consultant
Adjunct Professor – Queen's University – Faculty of Law
Ashton College Instructor – Immigration Consulting
Author – 88 Tips on Immigration to Canada
Fill our Free Canada Immigration Assessment Form in your language!
Disclaimer:
This article provides information of a general nature only. Considering the fluid nature of the immigration world, it may no longer be current. Of course, the item does not give legal advice. Therefore, do not rely on it as legal advice or immigration advice. Consequently, no one could hold us accountable for the content of these articles. Of course, if you have specific legal questions, you must consult a lawyer. Alternatively, if you are looking for immigration advice, book an appointment.
The characters and places in the articles:
All the characters and locations in the articles are fictional, unless otherwise clearly stated. Therefore, any resemblance in names, dates, and places is coincidental.
Important Notes:
For our official addresses, trust this website only. We currently do not have offices outside Canada. Therefore, anyone who claims to be our agent is committing fraud. Also, note that we do not issue any work permits or study permits or similar documents. The government of Canada has the sole authority to issue such material.