What circumstances put a removal order on hold in Canada?
Eleni is a Regulated Canadian Immigration Consultant. One of her clients recently received a removal order. Before exploring the client's options, Eleni wondered if she could put the removal order on hold. Furthermore, she wants to know under what circumstances CBSA won't enforce a removal order.
What is a removal order?
A removal order officially orders a person to leave Canada. CBSA and the Immigration Division of the IRB are the entities that issue most removal orders. However, IRCC sometimes issues these orders (e.g., for some inland refugee claimants). Regardless of who gives a removal order, CBSA is in charge of enforcing them. There are three types of removal orders: (1) Departure; (2) Exclusion; and (3) Deportation. Regardless of the removal order type, the affected person may remain in Canada if it is on hold.
The enforcement of removal orders
An enforceable removal order is in force and not stayed. Being in force, in lay terms, means the issued removal order may be handed over to CBSA, the enforcement agency. Being stayed means CBSA cannot implement the removal order yet. Moreover, the foreign national who receives an enforceable removal order must leave Canada immediately (see A48). Consequently, an enforceable removal order is not on hold.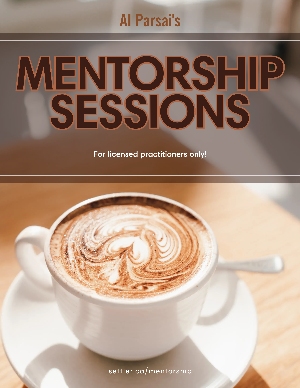 Which removal orders are in force?
According to subsection 49(1) of IRPA, a removal order comes into force on the latest of the following dates:
If there is no right to appeal, the day authorities issue the removal order.
If there is a right to appeal, but the person does not file an appeal, the day the appeal period expires.
In circumstances when the person appeals the decision, the day they lose the appeal.
Subsection 49(2) of the Act changes these dates for refugee claims.
49(2) Despite subsection (1), a removal order made with respect to a refugee protection claimant is conditional and comes into force on the latest of the following dates:

(a) the day the claim is determined to be ineligible only under paragraph 101(1)(e) [ineligible because of DCO];

(b) in a case other than that set out in paragraph (a), seven days after the claim is determined to be ineligible;

(c) if the claim is rejected by the Refugee Protection Division, on the expiry of the time limit referred to in subsection 110(2.1) [no appeal made] or, if an appeal is made, 15 days after notification by the Refugee Appeal Division that the claim is rejected;

(d) 15 days after notification that the claim is declared withdrawn or abandoned; and

(e) 15 days after proceedings are terminated as a result of notice under paragraph 104(1)(c) or (d) [misrepresentation or repeated claim].
When an authority issues a removal order, it remains on hold for at least until it comes into force.
When a removal order stays
Despite being in force, a removal order may stay. Consequently, it becomes unenforceable and remains on hold. Section 50 of IRPA describes the circumstances that lead to the stay of a removal order.
Sometimes a judicial proceeding on the RAD decisions makes the removal order unenforceable, and the Minister has the opportunity to make submissions (see R231). Therefore, the removal order stays until there is a decision. However, there are some exceptions (see R234).
If the foreign national is in prison for another matter, the removal order stays until they complete the sentence.
The Immigration Appeal Division or other competent courts may put the removal order on hold.
A successful PRRA application could result in the stay of a removal order.
The Minister can put a removal order on hold (see R230).
I don't want to bore you by referring to the sections or Regulations. Nonetheless, the following list shows the IRPR point of view regarding the stay of removal orders.
Could a removal order become void
Being on hold is temporary, but a removal order will go away for good if it becomes void. Section 235 of IRPR emphasizes that the passage of time does not void a removal order. However, there is one exception. An unforced removal order voids if the foreign national becomes a permanent resident. Furthermore, if the foreign national complies with the removal order, its effects disappear under the following circumstances.
Immediately after leaving Canada for departure orders.
One year after leaving Canada for regular exclusion orders.
Five years after leaving Canada for misrepresentation exclusion orders.
In all other circumstances, after receiving Authorization to Return to Canada.
Temporary Suspension of Removals (TSR)
TSR refers to putting the removal order on hold because of significant adverse situations in a country or region. Section 230 of IRPR allows the Minister to consider such deferrals and make amendments.
230 (1) The Minister may impose a stay on removal orders with respect to a country or a place if the circumstances in that country or place pose a generalized risk to the entire civilian population as a result of

(a) an armed conflict within the country or place;

(b) an environmental disaster resulting in a substantial temporary disruption of living conditions; or

(c) any situation that is temporary and generalized.
TSR does not include people who are inadmissible on the grounds of criminality (A36(2)), serious criminality (A36(1)), international or human rights violations (A35), organized crime (A37(1)), or security (A34(1)). Of course, the final decision-maker is CBSA. The following list shows the countries on TSR when writing this article.
Afghanistan,
the Democratic Republic of Congo, and
Iraq
Administrative Deferral of Removal Orders (ADR)
ADR has many similarities with TSR. However, the expectation is that the matter will resolve soon in the target country. In other words, while CBSA won't remove people from the listed countries, they review the list repeatedly and update it.
Just like TSR, ADR does not include people who are inadmissible on the grounds of criminality (A36(2)), serious criminality (A36(1)), international or human rights violations (A35), organized crime (A37(1)), or security (A34(1)). At the time of writing this article, these countries are on the ADR list:
Certain regions in Somalia (Middle Shabelle, Afgoye, and Mogadishu),
The Gaza Strip,
Ukraine,
Syria,
Mali,
The Central African Republic,
South Sudan,
Libya,
Yemen,
Burundi,
Venezuela,
Haiti, and
Removal orders on hold because of identity or travel documents
Sometimes CBSA cannot enforce a removal order because of one of the following reasons:
CBSA cannot confirm the identity of the individual
The individual does not hold a passport or another travel document, and CBSA cannot obtain such documents for them.
These situations may lead to putting the removal on hold. However, in extreme cases, CBSA may detain the person.
Let us help!
If you face a removal order or other immigration issues, fill out the following form. You may, alternatively, book a consultation session with me. I also offer mentorship sessions for practicing immigration consultants.
Would you please fill out our free assessment form if you wish to visit or move to Canada? We will review it for free, but we will contact you only if we find an opportunity for you. Alternatively, you may book a consultation session. Consultation sessions are not free, but you will receive formal immigration advice from a licensed practitioner.
Al ParsaiAl Parsai, LLM, MA, RCIC-IRB
Regulated Canadian Immigration Consultant
Adjunct Professor – Queen's University – Faculty of Law
Ashton College Instructor – Immigration Consulting
Author – 88 Tips on Immigration to Canada
Fill our Free Canada Immigration Assessment Form in your language!
Disclaimer:
This article provides information of a general nature only. Considering the fluid nature of the immigration world, it may no longer be current. Of course, the item does not give legal advice. Therefore, do not rely on it as legal advice or immigration advice. Consequently, no one could hold us accountable for the content of these articles. Of course, if you have specific legal questions, you must consult a lawyer. Alternatively, if you are looking for immigration advice, book an appointment.
The characters and places in the articles:
All the characters and locations in the articles are fictional, unless otherwise clearly stated. Therefore, any resemblance in names, dates, and places is coincidental.
Important Notes:
For our official addresses, trust this website only. We currently do not have offices outside Canada. Therefore, anyone who claims to be our agent is committing fraud. Also, note that we do not issue any work permits or study permits or similar documents. The government of Canada has the sole authority to issue such material.