Who is ineligible for a post-graduate work permit (PGWP)?
Anna, a Polish citizen, is an international student in Canada. She recently completed a two-year diploma program at a Private Career College in Ontario. Anna wants to apply for a post-graduate work permit. However, one of her friends claims she is ineligible for PGWP. She wonders which factors could make a person ineligible for a post-graduate work permit and why her friend makes such a claim.
Introduction
Canada's Post-Graduation Work Permit (PGWP) program is a beacon of hope for international students. These work permits could pave their way toward permanent residency under various programs such as CEC. However, not all paths lead to this coveted permit. The Immigration, Refugees, and Citizenship Canada (IRCC) has meticulously outlined eligibility criteria. Unfortunately, veering off this charted territory could lead to ineligibility. Consequently, this article aims to provide a magnifying glass over the various PGWP ineligibility factors.
PGWP ineligibility for not meeting the essential criteria
The following bullet points refer to the eligibility criteria for PGWP.
An individual may only receive one post-graduation work permit (PGWP) In a lifetime.
Applicant must hold valid temporary status or have left Canada at the time of application.
Graduation from an eligible designated learning institution (DLI) is a must. Click here to investigate the eligibility of your school and program for PGWP.
Another criterion is completing an 8-month or more extended program in Canada that leads to a degree, diploma, or certificate.
Maintenance of full-time student status in Canada during each academic session is necessary; exceptions exist for legitimate leaves from studies or final academic sessions.
The students must provide a transcript and an official letter from the DLI confirming program completion.
Students must apply for PGWP within 180 days of fulfilling program requirements.
At the time of application, the applicant must show they,
The applicant must be admissible to Canada.
Of course, you could conclude a person is not eligible if they do not meet the preceding requirements. However, you must also look at the rest of this article for other ineligibility reasons.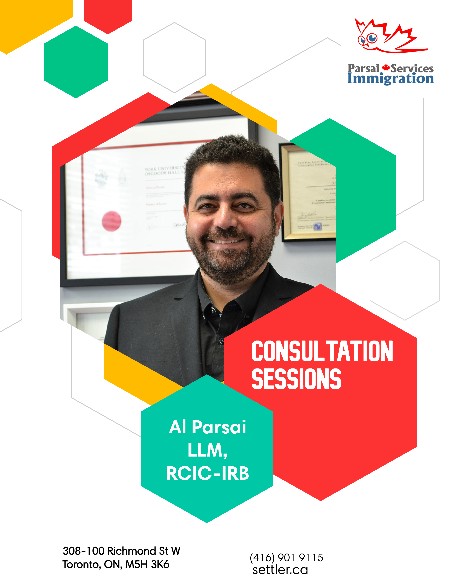 Institutional and Program-Based Ineligibility
Please consider the following matters when enrolling in a program. Moreover, consider visiting the official IRCC page to explore the schools' eligibility and programs.
Private Career Colleges: Graduates from programs delivered by private career colleges under a curriculum licensing agreement with a public PGWP-eligible institution in another province are ineligible.
Language and General Interest Courses: Completing English or French as a second language, general interest, or self-improvement courses lead to ineligibility.
Non-Canadian Institutions: Programs conducted by non-Canadian institutions in Canada, irrespective of the student's stay duration, do not qualify for PGWP.
Distance Learning: Graduates who have completed most of their program credits via distance learning or online are barred from PGWP eligibility.
Flight School Graduates: Specific criteria apply, including completing a flight training course at a Designated Learning Institution (DLI) training centre and obtaining a Canadian commercial pilot's license or obtaining an instructor's rating with an offer of employment as a flight instructor from a DLI flight training centre in Canada.
Government Funding and Prior PGWP Issuance
Government Scholarships and Programs: Beneficiaries of specific government funding programs are ineligible. Here is a complete list of ineligible programs:

received funding from Global Affairs Canada (GAC) (not applicable to Study in Canada Scholarship recipients)
participated in the Government of Canada Awards Program funded by GAC
obtained the Equal Opportunity Scholarship, Canada–Chile
participated in the Canada–China Scholars' Exchange Program
participated in the Organization of American States Fellowships Program
completed the majority of the credits toward the completion of their program of study by distance learning
completed a program of study delivered by a non-Canadian institution located in Canada, regardless of their length of stay in Canada

Prior PGWP Issuance: A PGWP is a once-in-a-lifetime opportunity; individuals previously issued a PGWP cannot re-apply.
Compliance and Transitional Measures
Study Permit Compliance: Non-compliance with study permit conditions, such as unauthorized leave from studies or failing to maintain full-time status (except during the final academic session), may lead to ineligibility.
Potential six-month ban: Should the student fail to meet the conditions of their study permit, subparagraph R200(3)(e)(i) may enforce a ban on their application for a post-graduation work permit for six months from the date they ceased their unauthorized study or work.
Transitional Measures: Graduates from a program delivered by a private career college under a curriculum licensing agreement with a public PGWP-eligible institution in another province cannot qualify for the post-graduation work permit (PGWP). Students already enrolled in such programs or those who submitted a PGWP application on or before January 31, 2023, will receive a transitional period. They remain eligible for a PGWP if they stay in the program and meet all other eligibility criteria. Please book a consultation session if you are facing this or other problems.
Eligibility Criteria Specific to Quebec Vocational and Professional Training Graduates
In Quebec, the lens of eligibility zooms in further, particularly for vocational and professional training graduates:
Eligibility Criteria: Applicants must be 18 years or older, with a completed full-time vocational or professional training program at an eligible institution in Quebec, clocking a minimum of 900 hours (equivalent to 8 months). Submission of official documents, including the duration of the program of study and one of the following: the credential, an official attestation of program completion, or an official transcript, is mandatory.
Designated Learning Institutions (DLIs): Graduates from programs at public post-secondary institutions like colleges, trade or technical schools, universities, and CEGEPs (in Quebec) or private post-secondary institutions operating under similar rules as public institutions in Quebec are in the eligibility zone.
DLIs Loss of Designation: Should a DLI lose its designation status before a student completes their program, transferring to another program or remaining at the now undesignated institution to complete the program is allowed. Eligibility for PGWP remains intact, provided all other program requirements are met, and the study permit conditions continue to be satisfied.
Let us help!
The PGWP eligibility landscape is complex, with specifics tied to institutional, programmatic, and individual compliance factors. A thorough understanding, aided by professional consultation, can serve as a compass in navigating the eligibility maze. Moreover, you may fill out the following form if facing complexities.
Would you please fill out our free assessment form if you wish to visit or move to Canada? We will review it for free, but we will contact you only if we find an opportunity for you. Alternatively, you may book a consultation session. Consultation sessions are not free, but you will receive formal immigration advice from a licensed practitioner.
Al ParsaiAl Parsai, LLM, MA, RCIC-IRB
Regulated Canadian Immigration Consultant
Adjunct Professor – Queen's University – Faculty of Law
Ashton College Instructor – Immigration Consulting
Author – 88 Tips on Immigration to Canada
Fill our Free Canada Immigration Assessment Form in your language!
Disclaimer:
This article provides information of a general nature only. Considering the fluid nature of the immigration world, it may no longer be current. Of course, the item does not give legal advice. Therefore, do not rely on it as legal advice or immigration advice. Consequently, no one could hold us accountable for the content of these articles. Of course, if you have specific legal questions, you must consult a lawyer. Alternatively, if you are looking for immigration advice, book an appointment.
The characters and places in the articles:
All the characters and locations in the articles are fictional, unless otherwise clearly stated. Therefore, any resemblance in names, dates, and places is coincidental.
Important Notes:
For our official addresses, trust this website only. We currently do not have offices outside Canada. Therefore, anyone who claims to be our agent is committing fraud. Also, note that we do not issue any work permits or study permits or similar documents. The government of Canada has the sole authority to issue such material.