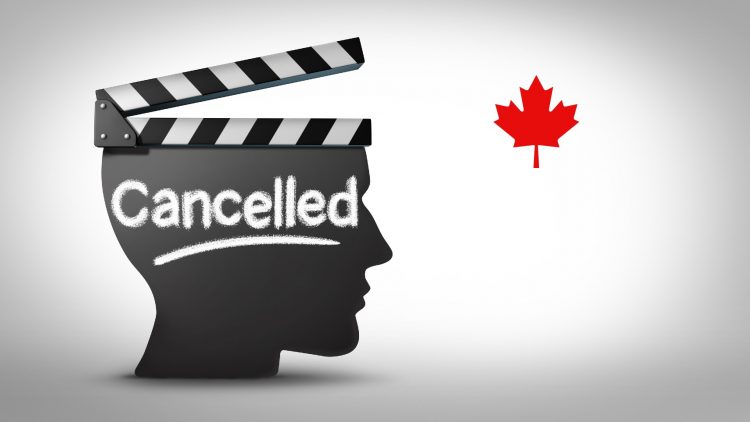 How to withdraw a visa or immigration application in Canada
Sometimes you need to withdraw a visa or immigration application in Canada. The reasons vary. However, you must know the consequences. Moreover, you need to acquaint yourself with the process. I answer these questions here.
Reasons for withdrawing an application
You may decide to withdraw an application because of one or more of the following grounds. However, this list is not exhaustive.
You have changed your mind.
Changes in your circumstances prevent you from continuing the application. Of course, the changes could include family composition redesign, financial matters, work circumstances, etc.
An officer has given you the option to withdraw the application.
You have two or more concurrent applications, and IRCC has approved one of them.
An officer has issued a Procedural Fairness Letter (PFL), and you cannot respond to their concerns. However, you cannot use withdrawing an application to misrepresent.
As I mentioned earlier, this list does not cover every scenario. Nevertheless, it gives you an idea about the reasons for withdrawal.
How to withdraw an application
Sometimes the application happens at a port of entry. You are trying to enter Canada, but an officer does not intend to allow you in. Consequently, you may sign a voluntary departure form or a Direction to Leave Canada. However, if you are dealing with online or on paper applications, please read the rest of this section.
On rare occasions, you may have access to the email address of the visa office responsible for your application. Thus, you could send them an email and express your intention. If you have documents to back up your reasons, share them with the officer. However, in complex situations such as withdrawal after a PFL consult with a professional.
If you do not have the email or are in doubt if you can use the email address, use the IRCC web form. I have already published a video about using the web form. However, you could take the following steps to use the new web form for a withdrawal request. If you are a representative, the stages could be different. Moreover, IRCC could change their web form at any time.
Visit the IRCC web form V2 page.
Click the following button:

When the new page opens, click the "Withdraw or cancel your application" button.

Click "Continue to form."

Select the following options:

Fill out the form, upload supporting documents, and select "I've read and understand the above disclaimer."
Click "Review your request."

Upon reviewing the next page, you may click "Submit your request." However, make sure that everything is correct.

It could take several days or even weeks for IRCC to process your withdrawal request. Therefore, be patient.
Withdrawing refugee applications
The process and consequences for withdrawing refugee applications are different. Please read the following article for more information:
What does happen to the government fees?
If IRCC approves your withdrawal request, they will close the application. Regardless, they only refund the fees if they have not initiated the processing of your application. When you pay the fees by credit card, they refund the money to your card as a credit. However, they could mail you a cheque in other circumstances. Therefore, make sure they have your up-to-date address.
Is there a chance they will refuse the withdrawal request?
IRCC accepts withdrawal requests in most events. Unfortunately, this is not always the case. Here are some examples:
Of course, these are two examples. Moreover, they sometimes accept the request despite a PFL situation.
What's next?
A positive response to withdrawal means IRCC closes the application. However, the information on the package does not disappear. In other words, you may not contradict the content of your application in future applications. Therefore, you may not use a withdrawal request to present yourself differently. Such activities could result in inadmissibility on misrepresentation grounds.
Let us help!
If you intend to withdraw an application, book a consultation session with me. Alternatively, you may fill out the following form. Please fill out our assessment form for all other immigration and visa options.
Would you please fill out our free assessment form if you wish to visit or move to Canada? We will review it for free, but we will contact you only if we find an opportunity for you. Alternatively, you may book a consultation session. Consultation sessions are not free, but you will receive formal immigration advice from a licensed practitioner.
Al Parsai, LLM, MA, DTM, RCIC
Regulated Canadian Immigration Consultant
Adjunct Professor – Queen's University – Faculty of Law
Ashton College Instructor – Immigration Consulting
Author – 88 Tips on Immigration to Canada
Fill our Free Canada Immigration Assessment Form in your language!
Disclaimer:
This article provides information of a general nature only. Considering the fluid nature of the immigration world, it may no longer be current. Of course, the item does not give legal advice. Therefore, do not rely on it as legal advice or immigration advice. Consequently, no one could hold us accountable for the content of these articles. Of course, if you have specific legal questions, you must consult a lawyer. Alternatively, if you are looking for immigration advice, book an appointment.
The characters and places in the articles:
All the characters and locations in the articles are fictional, unless otherwise clearly stated. Therefore, any resemblance in names, dates, and places is coincidental.
Important Notes:
For our official addresses, trust this website only. We currently do not have offices outside Canada. Therefore, anyone who claims to be our agent is committing fraud. Also, note that we do not issue any work permits or study permits or similar documents. The government of Canada has the sole authority to issue such material.