Work permit for the family of low-skilled workers in Canada
Kossi is a Togolese citizen who works in Canada as a machine tool operator. He holds a valid work permit for the next two years. However, Kossi misses his family and hopes they can join him in Canada. He wonders if his family (spouse and 18-year-old daughter) could secure work permits in Canada despite him being a low-skilled worker.
Who is a low-skilled worker in Canada?
Before discussing work permits for family members, let's explain low-skilled jobs. The government of Canada divides jobs into six TEER categories. Of course, TEER stands for Training, Education, Experience and Responsibilities. According to the government of Canada, the TEER categories include the following:
0 – Management occupations
1 – Occupations that usually require a university degree
2 – Occupations that usually require

a college diploma
apprenticeship training of two or more years, or
supervisory occupations

3 – Occupations that usually require

a college diploma
apprenticeship training of fewer than two years, or
more than six months of on-the-job training

4 – Occupations that usually require

a high school diploma, or
several weeks of on-the-job training

5 – Occupations that usually need short-term work demonstration and no formal education
We may consider TEER 4 and 5 jobs as low-skilled. Of course, you may read my NOC 2021 article for more information.
Work permit eligibility for the spouse of low-skilled workers
Low-skilled workers' spouses or common-law partners are eligible for an open work permit. Moreover, they are exempt from the requirements of an LMIA under LMIA exemption code C47. However, the low-skilled worker must meet all the following criteria:
They hold a valid work permit or work in Canada legally without a permit. Despite this criterion, the following groups do not qualify:
Their work permit is valid for at least six months when their family members receive their work permits.
Their job is TEER 4 or 5 (a low-skilled occupation).
Physically reside in Canada while employed.
Their relationship with their spouse or common-law partner is genuine.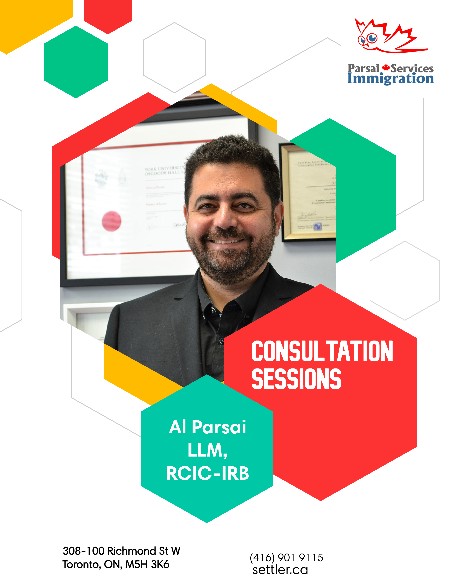 Work permit eligibility for the children of low-skilled workers
Low-skilled workers' children may also receive open work permits. The exemption code for this group is C48. Moreover, the criteria are almost identical to those for spouses and common-law partners. However, they must show they are the dependent biological or adopted children of the low-skilled worker. Dependent children are generally under 22 and not married. Nonetheless, there are exceptions to this rule. Keep in mind not every child may work in Canada.
The duration of work permit for the family of low-skilled workers
The duration of such work permits is the earliest of the following:
The applicant's passport expiry date
The low-skilled worker's work permit expiry date
Of course, in exceptional situations, the officer may use their discretion in setting the expiry date of such work permits.
Some important points
You must know the following before applying:
You may not use this option if the low-skilled worker is the family's child.
IRCC issues open work permits for successful applicants. Therefore, they may work for any employer. However, restrictions could exist.
After receiving the permit, the low-skilled worker may not use their family's work permit to change their work permit to an open work permit.
The low-skilled worker may hold an open work permit. However, review the eligibility requirements. Also, remember that they must show employment records to prove they are low-skilled workers in these situations.
What about high-skilled workers?
I have published other articles that discuss work permits for the family members of high-skilled workers:
Let us help!
We could help you apply for your family work permits if you are a low-skilled worker. Please book a consultation session with me or fill out the following form. For exploring other options, please fill out our assessment form.
Would you please fill out our free assessment form if you wish to visit or move to Canada? We will review it for free, but we will contact you only if we find an opportunity for you. Alternatively, you may book a consultation session. Consultation sessions are not free, but you will receive formal immigration advice from a licensed practitioner.
Al ParsaiAl Parsai, LLM, MA, RCIC-IRB
Regulated Canadian Immigration Consultant
Adjunct Professor – Queen's University – Faculty of Law
Ashton College Instructor – Immigration Consulting
Author – 88 Tips on Immigration to Canada
Fill our Free Canada Immigration Assessment Form in your language!
Disclaimer:
This article provides information of a general nature only. Considering the fluid nature of the immigration world, it may no longer be current. Of course, the item does not give legal advice. Therefore, do not rely on it as legal advice or immigration advice. Consequently, no one could hold us accountable for the content of these articles. Of course, if you have specific legal questions, you must consult a lawyer. Alternatively, if you are looking for immigration advice, book an appointment.
The characters and places in the articles:
All the characters and locations in the articles are fictional, unless otherwise clearly stated. Therefore, any resemblance in names, dates, and places is coincidental.
Important Notes:
For our official addresses, trust this website only. We currently do not have offices outside Canada. Therefore, anyone who claims to be our agent is committing fraud. Also, note that we do not issue any work permits or study permits or similar documents. The government of Canada has the sole authority to issue such material.